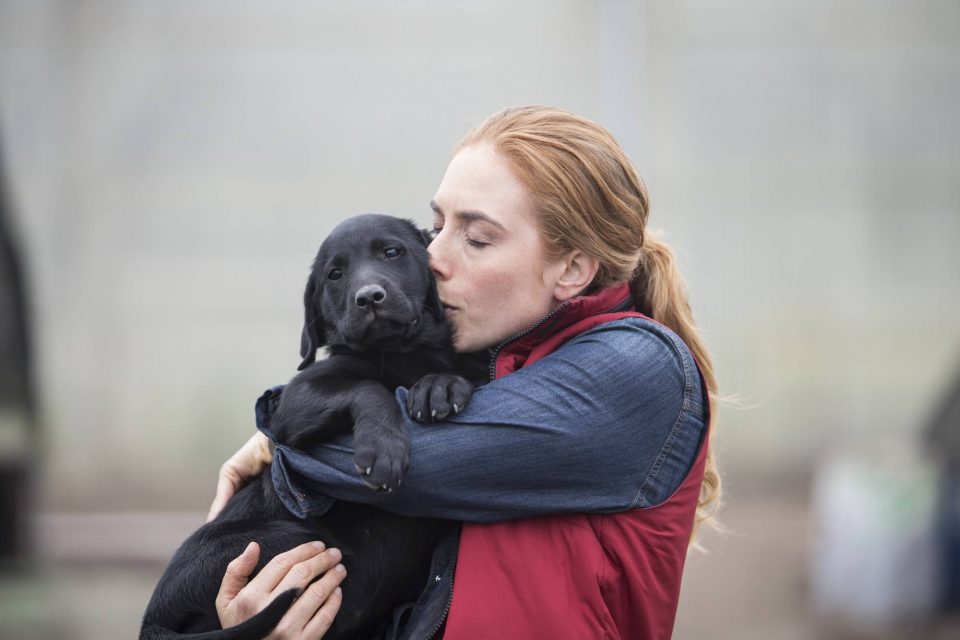 The technologies that gave us smart phones and tablets are now delivering for a whole other population – pets.
Last year, Americans spent nearly $56 billion on pet products – spurring a recent boom in pet technology devices. With sales expected to reach $75 billion in 2017, more tech companies are climbing on the bandwagon. Here's a sampling of some devices:
Monitor your pet's movements with this activity tracker that clips onto their collar. The application has a wide-range of features. Some are more social, like the family messenger that gives everyone the opportunity to discuss and share updates about their favorite canine. Others are designed to monitor your dog's health and behavior. From breed comparison to understanding various energy levels, you can have 24/7 access into your pup's world.
Being away from your pet can be tough, especially since they can't call or text. PetChatz takes a step in that direction. The device plugs into an electrical outlet, so you can communicate with them from wherever you are. Through the PetChatz URL or app, your pet can hear your voice and even receive treats through an automated dispenser. Most importantly, the unit is safe and cannot be easily damaged.
PetNet's SmartFeeder allows owners to control their pets' diet and nutrition from anywhere via a smart phone, tablet or laptop. Intelligent sensors let you adjust their feeding schedule, manage portions and monitor health factors. Pet food manufacturer Purina found that 60% of America's pets are overweight. While owners should take preventive measures to make sure their critters maintain a healthy weight, PetNet and other tech companies are working to make the process easier and more convenient.
Cat owners are in for a treat with the Litter-Robot. Sure, you love your cat, but cleaning their litter box – not so much. Litter-Robot's sifting system cleans the litter so that you don't have to. You not only save money on litter, but the device also helps prevent mold.
A clean litter box has additional benefits for your cat. Cats, by nature, are clean animals. And just as humans don't like to use dirty bathrooms and toilets, the same probably goes for your cat. It may seem simple enough, but keeping your cat's litter box clean and feces-free can keep Miss Kitty from finding an alternative place to do her business.
You may have a GPS in your car and on your smart phone. Now you can add your pet to the list. Tagg Tracker fits on their collar and keeps track of their location using a safe zone that you set. If your pet leaves the zone, you're alerted by a text message, email or push notification. You also have access to an interactive map, so you can pinpoint the location of your wanderer.
Devices like these may be trendy, but more importantly they help keep your pet safer and healthier.