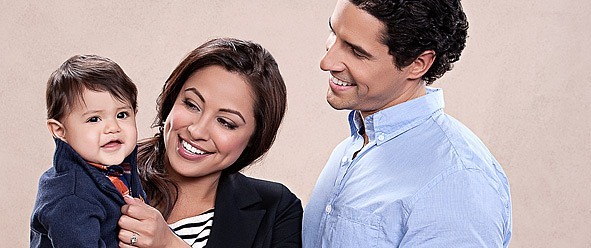 Your life's always changing. Your insurance should follow suit
We know that one size doesn't really fit all—especially in terms of insurance coverage. That's why we offer our members On Your Side® Reviews—complimentary consultation and assessment sessions with your Nationwide agent to make sure your coverage is tailor-made to your life. We perform a comprehensive overview and determine ways we can make changes to maintain or increase your protection, while also determining new ways to save you money.
Here are five ways an On Your Side® Review benefits you:
1. Keep up with changes in home coverage. Your insurance should accommodate and reflect any adjustments to your living situation—such as home improvements, relocation to a neighborhood that's prone to unpredictable weather patterns, or a purchase of something of substantial value. We'll work with you to ensure your insurance plans are up-to-date.
2. Identify bundling opportunities. The more areas of your life that are protected by Nationwide, the more you save—up to 25% when you combine your auto, home and life insurance. And, if you insure more than one car with Nationwide, you can save up to 20%. You could save a bundle when you bundle your insurance policies.
3. Find auto discounts. Have you been insured with Nationwide for at least three years? Did you install an anti-theft device? Do you belong to an organization that is partnered with us? Those are just some of the ways you can save on coverage, and we can help find more that you may not even know you qualify for!
4. Determine special coverage needs. Even if you feel you're already sufficiently covered, the unexpected happens every day. We can create a personal umbrella policy to provide an extra layer of protection for you home, wages and investments—something everyone should consider. And while you may only ride your motorcycle, snowmobile or boat for a few months at a time, accidents happen year-round. Why risk it?
5. Review life policies. If you're starting a family, switching careers, changing your marital status, or dealing with another major event, it's imperative that your life policies transition with you. We can assist you in reviewing your existing life insurance to ensure that it is meeting you and your family's current needs, ensuring your coverage amount is adequate or your beneficiaries are up-to-date.
Find out more about an On Your Side® Review, and ask your agent about scheduling a session.