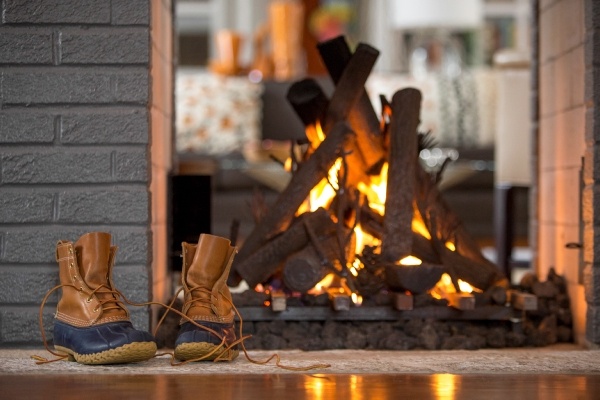 We recently brought you part one of our two-part series on fire prevention and safety, which reminded us to never, ever deep fry a frozen turkey. Here are five more common fire hazards, and how to prevent them.
1. Poorly ventilated dryer
If your clothes dryer isn't properly ventilated, lint can build up and become a fire hazard. Always be sure to clean lint from the dyer before use.
2. Space heater risks
Most newer space heaters are outfitted with an automatic kill switch in case they're knocked over. But space heaters can also cause a fire if left too close to flammable material, so make sure to keep a safe zone between your heater and other objects in a room.
3. Unattended candles
Never leave candles unattended. Make sure to extinguish any open flames before leaving the house or going to sleep.
4. Dirty fireplace and chimney
While there's no hard and fast rule that determines when a chimney should be cleaned, an annual professional chimney inspection is the best way to tell when it's time. Follow these fireplace safety tips to keep your home and family secure.
5. Neglected cigarettes
Avoid accidental fires by not smoking in bed or anywhere else you may fall asleep. You should also be sure a butt is completely extinguished when discarding it to avoid trashcan fires.
Following these home fire prevention tips can help reduce the chance of a fire, but you should be prepared for any situation. Keep smoke detectors in every major room of the house, and at least one fire extinguisher in the kitchen, which is where most home fires begin. Check out our home fire safety infographic for additional kitchen fire prevention information.