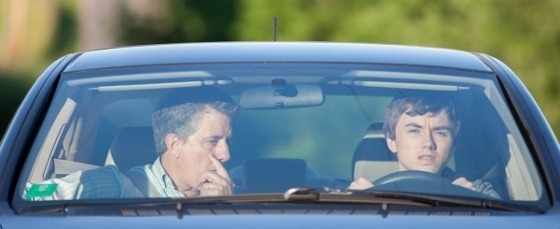 Remember the days when summer meant three solid months of warm weather and no school? Unless you're a teacher, it's probably been awhile since your last summer break. But this is the time of year when students across the country are getting ready to head back to class. Some older teens will be driving to and from school, making this a perfect time to review the study about distracted driving and cellphones that the National Safety Council created in partnership with Nationwide.
The truth about cell phone distracted driving
The NSC compiled the information from the study into an easy-to-read infographic that shows how car crash fatalities caused by cell phone distractions are significantly underreported. Thousands of high school students will be added to the traffic mix during peak travel times when class is back in session, so it is a good idea to review this information with any teen drivers in your home:
As many as 1 in 4 accidents are caused by cell-phone distraction
The average cost of a car accident is $10,000
Drivers using a cell phone are 4 times more likely to get into a car accident
Ways to discourage cell phone distracted driving
Cell phones can do a lot more than they used to – call, text, tweet, check Facebook, and find the nearest gas station – which makes the temptation to use them behind the wheel greater than ever. Don't just talk to your teen about the dangers of cell phone distracted driving – consider taking other actions as well like using one of the many smartphone apps available that can limit phone use while a car is in motion.
Learn more
Cell phone distracted driving is a safety problem that affects everyone, not just teens. To learn more about texting while driving, and the NSC study, check out our other cell phone distracted driving blog posts .