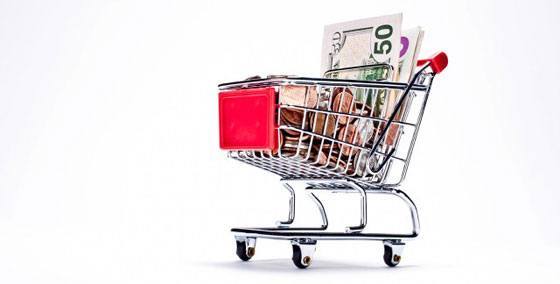 With the traditional holiday shopping season upon us, some retailers are opening on Thanksgiving Day to kick-start early Black Friday deals, while most stores are sticking to a Friday opening. Online sales during Cyber Monday saw a 30% increase in 2012 – a percentage expected to rise this year, according to IBM Digital Analytics. Here's a by-the-numbers look at Black Friday and Cyber Monday:
Black Friday
While 57% of shoppers find Black Friday shopping enjoyable, the other 43% think otherwise. Women younger than 30 are in it for the experience. Those ages 25-55 take shopping seriously and are more likely to arrive at stores Thanksgiving evening. Families on a budget, however, take advantage of the once-a-year sale by standing in line for hours to snag the best deals and steals.
Mobile device usage may be growing, but over 307 million shoppers headed to the mall for last year's Black Friday. Checking out holiday bargains from your smartphone is convenient, but if your teen is planning to drive to the mall, explain the dangers of texting behind the wheel.
Cyber Monday
The number of consumers who used a mobile device to visit stores online grew by over 70% in 2012. Out of the 42% of tablet users who shopped online, iPad users generated over 88.3% of the traffic, followed by those shopping via the Barnes and Noble Nook, Amazon Kindle and Samsung Galaxy .
With so many bargains and deals on Cyber Monday, you may be tempted to overspend and overcharge on credit cards. By limiting your credit card usage, creating a budget and using our credit card payoff calculator, you can avoid sky-high credit card bills and enjoy a stress-free holiday. If you're already thinking of saving for next year's holiday shopping season, open a free Nationwide Holiday Savings Account and start earning interest today.
Sign up for mobile banking to access your Nationwide Bank accounts from your smartphones or tablets.
BKM-2552AO