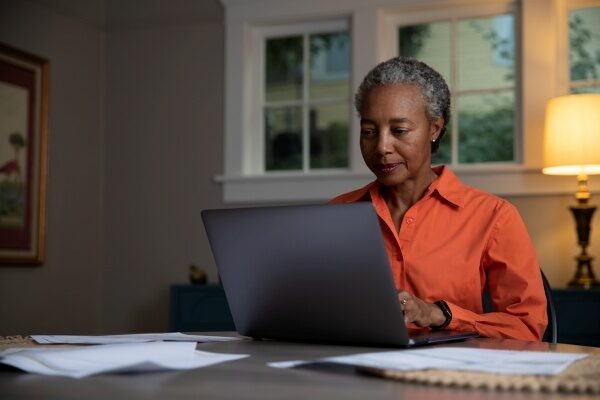 Whether your business is setting up a new office or your current office is in need of updating, the cost of furnishing and decorating the space can really add up. When you include desks, chairs, drawers, storage units, wall art, lighting and decorations, the cost of setting up each employee's workstation can run anywhere from $3,500 to $6,000.
To keep costs in check, your business can follow these suggestions to create an inviting office space without spending quite so much:
Get thrifty with furniture
Your first instinct to find office furniture may be to look at an office supply store, but that's not the best place to shop if you're watching your budget.
Consider shopping at secondhand stores. You could browse thrift stores for an eclectic mix of desks, chairs and storage units, but if that kind of search isn't appealing or practical, you can browse secondhand stores online.
Companies like Conklin Office Furniture purchase office furnishings and equipment from businesses that have closed and resell them at reasonable prices. You can also check out sites like FurnitureFinders, which offers a list of pre-owned office furniture available by location.
Ditch the expensive wall art
You don't want blank walls, but finding the right pieces of art at affordable prices can be a challenge. You can save a few dollars by shopping at the big-box stores, but the pieces will likely be generic. On the other hand, if you shop at a gallery, you could find one-of-a-kind pieces, although at a much higher cost.
Rather than shopping for premade art, consider snapping a photo of nature — a flower in bloom or a close-up of fallen leaves, for example — and having it printed on a canvas. Plenty of online canvas shops, offer large prints at affordable prices.
If you aren't a photographer, you can buy an image from a stock-photo website and have it printed on a canvas.
Go green
Need a few affordable decorations? Add plants to your office design. The right greenery isn't just a cheap decoration; it can also help make employees happier and increase their productivity as much as 15 percent, according to Australia's University of Queensland.
Not sure which kinds of plants will work best in your office? These plants are easy care and don't require a green thumb:
Spider plant
Lemon balm
Philodendron
Peace lily
Golden pothos
Of course, you don't have to stop at potted plants. Vertical plant walls, or living walls, are quite popular in offices. You can create a cubicle divider that's actually a cascading wall of ferns. The do-it-yourselfer can create a living wall with instructions from LivingWallArt.com.
These décor decisions are important. They can end up making a good impression on clients while providing a warm and productive environment for your employees, all without breaking the bank.