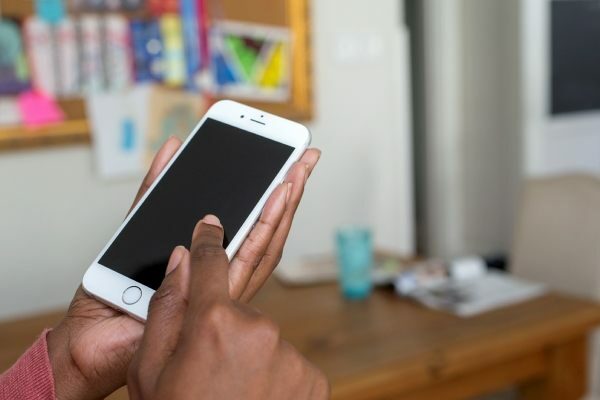 Today's business owners can rely on technology to keep their companies running efficiently. But, with so many apps and tech-oriented small business tools available, how do you know which ones to try? Here's a list of some popular, productivity-boosting business apps broken down by category.
Communication
1. Slack
Slack has made a name for itself in the internal communication world. Slack offers chatrooms that are organized by topic, private groups and direct messaging. You can use password-protect chatrooms, launch a Google Hangout from inside a chatroom, set up notifications for specific keywords used during a chat and easily search conversations.
Slack integrates with other third-party apps and costs under $10 per user per month.
2. Jabber
If you want a basic communication tool that gives you the power to instant message team members, host video conferences and share your screen, try Jabber.
The Jabber app notifies team members when they have new messages and gives them the ability to respond instantly. You can easily access the thread of messages on your desktop or on your phone.
To get a price, request a quote from the site.
3. Rocket.Chat
Rocket.Chat gives businesses the ability to chat via free audio and video conferencing. You'll also have access to screen sharing, file sharing, guest invitations and strong encryption which helps keep all of your data safe. You can use Rocket.Chat on Windows, Linux, iOS and Android.
Perhaps the most appealing part of Rocket.Chat is its price. It's free. For bootstrapped small businesses, it's a communication tool with an unbeatable cost.
Project management
4. Basecamp
One go-to project management app is Basecamp. It's known for its ease-of-use and intuitive design, which means it's simple for any business owner or team to learn. You can create tasks, invite members, communicate within each task, set up automated check-ins, sync tasks with Google Calendar or iCal, and track your progress.
Basecamp's popularity and flexibility come at a price. It's about $100 a month or $1,000 a year for unlimited users.
5. Asana
A checklist-lover's dream, Asana is a work app that helps you keep every project organized and on track. With a visual interface, each project becomes a Task where you can add an enormous amount of information. From project descriptions and due dates to notifications and integrations with major players like Evernote, Google Drive, Slack and WordPress, you can tailor Asana to meet your business needs.
Asana costs less than $10 a month per user.[1]
Accounting
6. QuickBooks Online
QuickBooks is one of the more well-known pieces of accounting software and gives businesses a lot of control over their books. You can send invoices, approve estimates, print checks, sync your bank accounts, track inventory, run customized reports and handle employee payroll. QuickBooks also offers free phone and live chat help.
The cost varies from $15 to $50 per month depending on how many features you want to use.
7. Xero
An alternative to QuickBooks, Xero offers numerous features but at a reduced price. Xero gives businesses the ability to track expenses, create and send invoices, sync with bank accounts, pay bills, create customized reports and manage payroll. Xero also has strong user permissions, which is helpful for larger teams.
Customer support is a priority for Xero, with a live help button inside the software and a resource center that's full of DIY guides. As far as pricing, Xero lands in the middle of the pack. Pricing starts at about $10 a month.
8. Wave
For a budget-conscious business owner who needs accounting software, Wave can be an effective option. For companies with 10 or fewer employees, this app can help you handle invoicing, expense tracking, receipt scanning and other tasks. It links to your bank account and to PayPal, but other integrations are limited.
The company offers email support with response times hovering around three business days. This software is free.[2]
File sharing
9. Google Drive
Google Drive is a cloud storage system for documents, music, photos, videos, spreadsheets — you name it. You and your employees can share, edit and comment on documents. Every change you make is automatically saved and updated so the team is always reviewing the most recent file.
As you might expect, Google Drive integrates with its own ecosystem of tools, so Google Docs, Google Sheets and others all work with Google Drive. You get 15GB of storage for free and 1TB for around $10.
10. Dropbox
Like Google Drive, you can create, store, share, edit and comment on documents via Dropbox. Updates are made automatically, and you can share documents via email invites or links. It's one of a few file-sharing options that support Linux, so if you're a Linux user, Dropbox is your answer.
Dropbox is known for its file security and encryption. While every file-sharing option offers some level of security, Dropbox takes it to another level. For instance, Dropbox offers password-protected document sharing.
If you aren't able to take advantage of Dropbox's security features, you can still be covered in the case of a data breach with cyber insurance.
Dropbox doesn't have a suite of tools like Google's systems do, so if you're a fan of Google tools, Dropbox is probably won't be your tool of choice. With Dropbox, you get 2GB of storage for free. If you need more, you can pay about $10 a month for 1TB or get unlimited storage space for about $15 per month per user.
In addition to the apps mentioned above, consider downloading other company apps that work directly with your business. For instance, you can download your bank's app and your insurance provider's app. Nationwide gives clients the ability to pay bills, view insurance cards, review policies and start claims all from the convenient mobile app.
[1] "21 Best Small Business Apps," The Simple Dollar
[2] "Xero Vs. QuickBooks," Merchant Maverick
Disclaimer: Nationwide Mutual Insurance Company, its subsidiaries and affiliates (collectively "Nationwide"), does not endorse any of the products listed herein and is not responsible for the accuracy or reliability of any of those products.