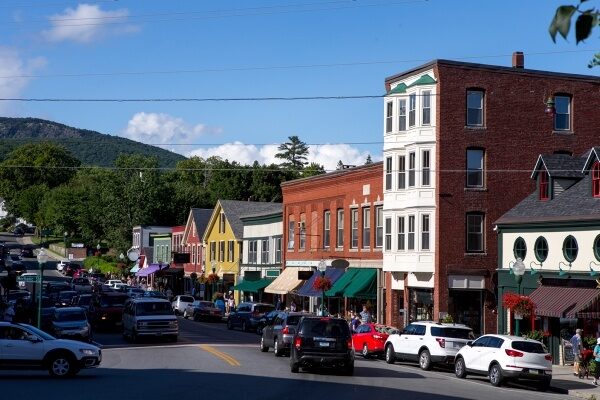 When thinking about starting a business, you may also consider where . Big cities, home to a range of fast-growing industries and a diverse, talented workforce, would seem ideal for launching a business. But business owners scouting out potential cities should look beyond just New York City and Los Angeles.
While lacking the flashiness of big cities, small towns can be great environments for up-and-coming businesses.
Why start a business in a small town? Here are five reasons:
1. Lower costs
It's no surprise that it takes money to thrive in a large city. Besides the cost of renting a workspace, even the most mundane goods and services tend to be more expensive in big cities. Throw high city and state taxes into the mix, and emerging business owners face an uphill battle.
If you're operating on a modest budget, smaller markets tend to be much more financially accessible to small businesses getting off the ground. With a lower cost of living, you can afford to take more risks that could help your business grow. Local governments may also offer new businesses money-saving incentives to put down roots, such as low- or no-cost rent.
2. Less competition
In a big city, your business could be one of dozens, if not hundreds, similar to it. With that level of oversaturation, it can be challenging to make your business stand out from the crowd. But in a smaller market, there's ample opportunity to experiment with your business model.
Your business could also be the first of its kind in a small town. That singularity allows you to carve out a niche that will set your business apart: Being the sole athletic gear provider or ice cream vendor in the area is a great way to build your brand.
3. Community relationships
Establishing a business in a small town means you get to become a part of the greater community. The better the connections you can make with customers, the more successful your business will be.
"We know our neighbors. We attend each other's get-togethers. We sit next to each other at basketball games," Jim Nelson, vice president of external affairs for the Illinois Manufacturers Association, told the Southern Business Journal. "What that does is create a real sense of what matters to communities". That camaraderie extends to the other small businesses in the area, too, making for a strong support network.
4. Slower pace
While some people crave the energetic pace of a big city, living in a quieter community has its perks, especially in terms of work-life balance. Metropolitan areas can take a toll on residents while small-town life can be less stressful but just as productive.
"Rural communities provide a good home for companies and manufacturing firms," Nelson said. "Many times, companies locate in these places because owners prefer their own small-town environments as a place to live and work. Other benefits include easy access to the marketplace, to transportation and to suppliers."
5. Reliable workforce
With jobs opportunities more abundant in big cities, the turnover rate tends to be higher than it is in smaller towns. But that doesn't mean the workforce outside of big cities is any less qualified. Rather, the talent in smaller markets is generally eager to pursue new job opportunities
Wherever you choose to launch your venture, starting a business requires a business plan, insurance, and careful preparation. Use these tips to get your business started.