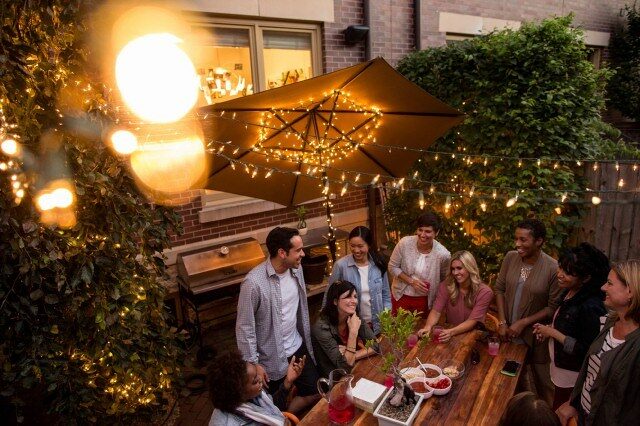 A company picnic is a good way to enjoy some delicious food, promote socializing and create connections between your employees.
Having a company outing shows that you appreciate your employees and care about them on a personal level. You know they work hard all year and deserve a fun break from the 9-to-5 routine.
If you want your company picnic to go well, you need to arrange it with an employee-first attitude. This means that it should take place during a slow week at your company so employees can truly enjoy the break. Incorporate them into the planning process and invite their families along.
Here are a few company picnic ideas that will make it entertaining and help you build company morale at the same time.
1. Bring an amusing photo booth
Encourage employees and their families to get silly with a photo booth that includes costumes and funny props. You can rent one that will let you upload photos directly to your Facebook page, Twitter, and/or Instagram. Use your own company hashtag so employees can post to their personal pages if they'd like. They'll look back on the photos and remember the fun times they had at your picnic.
2. Host a karaoke contest
Shy employees may surprise you and try out your karaoke machine. Make sure the songs are appealing to your workers.
You should also give away prizes such as gift cards to local businesses for the top winners. By offering awesome prizes, you'll get more people to participate.
3. Hire an improv teacher
Improv is an effective way to get people comfortable with talking to one another and showing off their personalities and talents. Hire an improv teacher to lead workshops that help employees get to know one another better. A teacher will hold various games where employees will have to think on their toes and say "yes" to one another in order to be successful in their scenes. This may lead to better teamwork back at the office.
4. Hold a sports competition
Whether it's kickball, golf, kayaking or softball, a friendly sports game has the power to forge bonds between employees. To get employees involved before the picnic happens, ask different departments if they'd like to get in on the action and come up with teams.
For example, you could do Human Resources versus Legal. Employees could make their own T-shirts, choose funny names and elect team captains. The winners could get a special honor, such as choosing what's for lunch on Fridays or what kind of catering you go with for the picnic.
Employees need time outside of the office to enjoy their jobs. The company picnic can foster company loyalty as well as demonstrate your dedication to your workers.