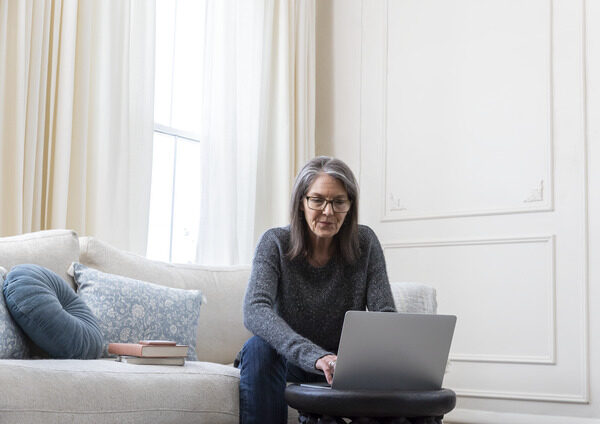 When you launch a new business, it's important to take all the right steps to make sure the state and federal government recognize your company. One of those steps is registering your business name.
Knowing how to register a business name properly is important because it protects your name and identity. There are different ways to register a business name and different types of registrations. The ones you choose can depend on the type and structure of the business you start. In many cases, you might need more than one type of registration.
Here's a look at the four ways to register your business name and how to decide which ones are needed for your business.[1]
Entity name
Registering your entity name protects you at the state level.[2] If another company already has that name, in most cases you won't be able to register it; at the same time, you'll be protected because once you register, other companies won't be able to use that name. Different states have different requirements, so check with your state's Secretary of State office for requirements. You can find this online with the state's business division or department of revenue. If your business is operating in more than one state, register it in each of those states.
Trademark name
When you register for a trademark, you're protected at a federal level. A trademark keeps any other businesses in the same or similar industries from using that name. While you can do this registration online through the U.S. Patent and Trademark Office, we recommend consulting a Trademark attorney.[3]
Doing business as
Also known as a DBA, this registration doesn't have any legal protection, but it could be legally required if you're doing business under an identity other than your personal name or your formal business name. Register for a state and federal EIN, or Employer Identification Number, which allows you to do things like open a business bank account or pay business taxes.[4]
Domain name
In today's world, an online presence is critical. Choose and register a website address, or URL, for your business. Once you've registered that domain with an accredited online registrar, no one else can use it as long as you continue paying to renew it. If another company has already registered your chosen name or URL, you can register something similar to your name; it doesn't have to be the exact name of your business.
Setting up a new business involves so many details, and making sure you're properly registered is an important part of the process. For more helpful information about setting up your company, visit our Business Solutions Center.
[1] https://www.sba.gov/business-guide/launch-your-business/choose-your-business-name
[2] https://www.sba.gov/business-guide/launch-your-business/register-your-business
[3] https://www.uspto.gov/trademark
[4] https://www.sba.gov/business-guide/launch-your-business/get-federal-state-tax-id-numbers