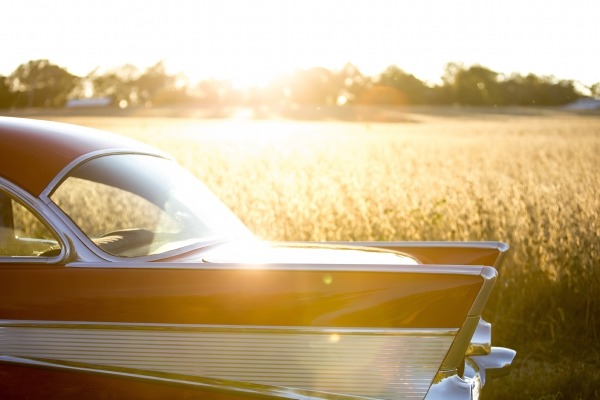 The throaty purr of an old engine, the swooping lines, the gleaming chrome trim — there are plenty of reasons why collectors are drawn to the aesthetics and construction of classic cars. Not surprisingly, the interest in classic and collectible cars has increased dramatically over the past decade, pushing car values up as much as 500%. And as more people look to buy vintage cars, there are more places to find them.
If you're considering purchasing your first antique auto or need to find classic car parts for repairs, there are a few important things to consider as you start your search.
Do due diligence
Know what you're looking for before you start shopping. If you're in the market for classic auto parts for an antique car restoration job, it's likely you already have your make, model and components in mind. If this is your first classic auto, however, begin researching makes and models online. Learn common problems the car is susceptible to, and find out the average costs of making the repairs. Additionally, determine the availability of the necessary parts for specific repairs.
While the internet is a great initial resource for learning more about the types of questions you can ask, visiting local car shows and clubs gives you a hands-on look at the machine that might soon be gracing your garage. Seeing it up close and personal gives you an accurate view of the model you're interested in, which can inspire questions you might not have thought of while looking at photos online.
Determine your classic car budget
Classic cars tend to appreciate, which means it can be difficult to predict how much you'll end up paying or to set the upper limit of your budget. Check online car classifieds to see what your desired model has recently sold for; these comps can help you figure out a realistic budget. The Hagerty Valuation Tool provides a helpful way to track past price performance, identify trends and view recent comps so you can set a realistic budget and determine if a seller's price is fair.
Also, consider what you learned while researching the car's maintenance needs. If you're in the market for a project car, you'll have a better idea of what you can expect to pay for your rebuild or other vintage auto and classic truck parts. A local club can also introduce you to a trusted mechanic who knows the peculiarities of your car and can assist with future issues that crop up. He or she can examine a prospect before you purchase it, too.
Wheeling and dealing
The rise in demand for vintage autos has put dealerships that specialize in classic and older cars on firmer ground. If you're looking for a company that can help you find your dream car, you'll find dealers specializing in hot rods, muscle cars, coupes and other collectibles.
One advantage of working with a dealership is that it may help you finance your classic car, which is different from financing a new car. If you don't go through a dealer that provides financing, use a company that specializes in classic car financing. You may be able to negotiate a lower price with a private seller or a dealership, so don't discount either option — be willing to have a conversation about price, but try to avoid making an offer so low that it offends the seller. Make sure you have financing in place before you start shopping this way.
Don't be afraid to take your time. When a car you like is available, you might feel a sense of urgency to buy right away simply because the relative rarity of classic cars means you're not guaranteed to see a similar one for sale again. Make sure the car is exactly what you want before you decide to purchase, and don't feel pressured to make a decision immediately – this is an extra car, and you're not depending on it.
Once you've found your perfect car, ensure you have the right classic car insurance to protect your ride. Learn more about Nationwide's vintage car and truck insurance options.