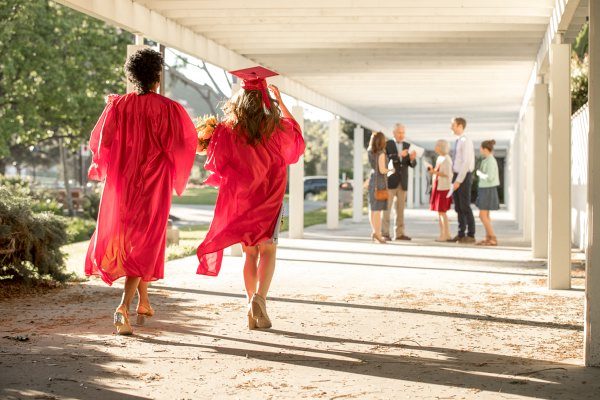 Your major will pave your path to graduation and your future career, so you should do some research before deciding. If you're not sure where to begin, here are a few things to consider:
Popular majors
Look into the favorite majors of students across the United States to get some initial ideas. Consider taking a class in a popular discipline to find out if it's something that interests you. Some of the most popular college majors according to the Princeton Review include:
Communications
Government/Political Science
Business
Economics
English Language and Literature
Psychology
Nursing
Chemical Engineering
Biology
Job growth rate
Look for jobs in booming – or soon-to-be booming – industries. These careers will continue to grow and will need to hire new employees (like you) to accommodate the growing industry demands. Here are some of the top-growing jobs, according to Career Cast:
Software Developer
Actuary
Engineer
Network Systems Administrator
Internet Marketer
Financial Analyst
Pharmaceutical Representative
Web Designer
Nurse
Starting salary
While the importance of salary will vary from person to person, investigate the average starting salaries of majors that interest you to get an idea of how much you might earn straight out of college. Also, keep in mind that even though some jobs have high starting salaries, they may have high unemployment rates or low growth rates, making it more difficult to land a job in that field.
Unemployment rates
You major's rate of unemployment is an important factor to think about. Areas of study with low unemployment rates are more promising for recent graduates and can help build a stable future. High unemployment rates can make the job search after graduation somewhat challenging.Some of the majors with the highest unemployment rates as of 2018 include:
Clinical Psychology (20%)
Fine Arts (16%)
History (15%)
Library Science (15%)
Military Technology (11%)
Educational Psychology (11%)
Architecture (11%)
How you can save money
A college education can undoubtedly help you get ahead in life, but it is expensive. In addition to finding a college major that will help you achieve a career you want, it's also important to keep in mind options to help you financially stable.
Many students get an associate degree at a relatively low-priced community college, then move on to a more expensive college or university to get their bachelor's degree, making the process less of a financial burden. Many institutions offer a prior learning assessment that provides credit for verifiable skills acquired through life or work experience.
More and more colleges are also offering online courses as part of their degree programs. Choose a regionally accredited institution so you'll be eligible for federal financial aid programs. The Online Education Database provides independent evaluations and rankings for accredited programs.
If you need to finance your college education, federal student loan programs such as Perkins and Stafford are your best bets. Be sure to look into loan forgiveness programs from agencies such as the U.S. Department of Health and Human Services. Tax credits such as the American Opportunity Tax Credit and the Lifetime Learning Credit also make paying for a degree easier. You may also qualify for grants and scholarships that do not need to be paid back.
Want to learn more about majors and careers for college students? Check out our "Major Decisions" infographic.