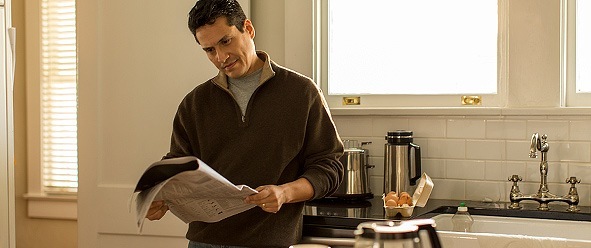 Find out if there's a tax deduction in your latest employment search.
There's nothing easy about looking for a job in a tough economy. The upside is that at the end of your search, you may find a great gig. You may even get a federal income tax deduction. That's right, some job seekers who itemize their taxes are able to deduct expenses incurred while looking for a job. Here are some strategies and tax deduction tips that may help you qualify.
Stay in Your Field
You do not need to be out of work to deduct your job-search expenses. You may qualify even if you are currently employed and looking to move up. But you must be searching for a job in your current (or most recent) field. If you are experimenting with a career change, seeking your first job or returning to the working world after a prolonged break, this is not a deduction for you.
Pay Attention to Every Expense
Many job-seeking expenses are eligible for a tax deduction, so pay attention to everything you spend. Save receipts for résumé coaching, résumé preparation, copying, postage and mailing, and even cards for your signature handwritten thank-you notes. If you work with a headhunter or employment service, any money you pay may be deductible as well. However, if you are paid back for employment-agency fees, you will have to pay taxes on it. And forget about deducting your new interviewing suit, your stylish haircut or your latest cell phone. Those things may be important to your search, but they are not deductible.
Track Your Travel Time

If you pay attention to mileage, you can deduct your drive time to job interviews both in and out of town. The IRS mileage rate for business deductions is 55.5 cents per mile in 2012, 56.5 cents per mile in 2013. Even better, if you have an interview for employment in another part of the country, you can deduct at least a portion of your trip, including room and board expenses. Just remember that this isn't a vacation. If you are thinking of deducting a flight or long drive, make sure the primary purpose of the trip is the job interview. If you land the job and need to relocate, you may be able to deduct those costs as well (at a lower mileage rate).
Add the Numbers

You can only deduct job-search costs that amount to more than 2 percent of your adjusted gross income for the year. For employed folks just looking around for something new, this is a high threshold to meet. If you are unemployed, however, you may indeed be spending a good portion of income on your job search. Just remember, if you are unemployed after a layoff, include any unemployment income as well as any severance or bonus package when calculating your annual adjusted gross income.
Consult a Professional

If you are unsure if something can be written off, don't take a chance figuring it out on your own. Call a certified public accountant and run it by them. Or, you can reach out to these sources for free tax guidance.
The information included in this publication was developed or obtained from sources believed to be reliable. Nationwide Insurance its related entities and employees make no guarantee of results and assume no liability in connection with the information provided. This publication, and the individual articles in the publication, are for informational purposes only, do not provide a substitute for engaging professional financial advice or legal counsel, and do not constitute professional financial or legal advice. It is the user's responsibility to confirm compliance with any applicable local, state, or federal regulations.
Nationwide is here to help you reevaluate your situation, whether you're considering a career move, are out of work or expecting a life change. Schedule an On Your Side® Review and gain confidence in and control of your finances.