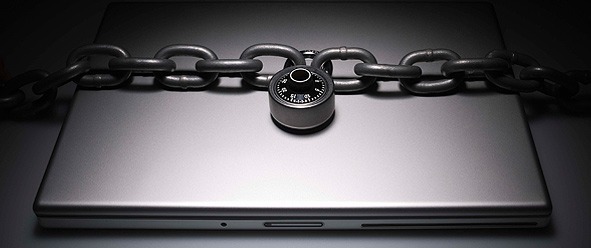 Nationwide and its partners provide coverage to help you keep your good name.
The Federal Trade Commission estimates that almost 9 million Americans a year are the victims of identity theft. No matter how your personal information is used, the effect is devastating—and re-establishing your identity can be time-consuming and stressful.
That's why Nationwide offers Identity Theft Coverage, with options that help you prevent identity theft as well as recover from it.
Prevention
"We just released a new, free feature for Identity Theft policyholders called Online Data Protection," says Deidre Abbitt, Nationwide Identity Theft Product Manager. These tools from Nationwide and Europ Assistance USA® protect sensitive data while you're surfing the Internet.
DataScramblerTM protects your keystrokes from key logging attacks. "If you're typing something in online and there's spyware on your computer, it won't be able to read what you're typing," Abbitt explains.
PhishBlockTM works alongside traditional anti-virus software to warn you if you attempt to access a phishing site. "It basically pops up and tells you when the site you are trying to navigate to isn't the real site," Abbitt says.
"ID Theft Coverage members can register for both Online Data Protection and free credit monitoring at the same time," says Abbitt. "The credit monitoring gives the member unlimited access to their TransUnion report and score—and monitors all three credit reporting agencies, so they can correct an error that shows up on their Experian or Equifax report, too."
Restoring your identity
"Instead of simply telling our members what to do when identity theft happens and then reimbursing them, we have professionals take care of the footwork on their behalf and still reimburse covered out-of-pocket costs," Abbitt explains. "Europ Assistance USA even has doctors and nurses on staff who can review medical records in case of medical ID theft."
When you call Nationwide's identity theft hot line, the expert staff will work to:
Determine that fraud has occurred
With your authorization, directly contact major credit bureaus to stop action on your accounts
Make all required phone calls to creditors, banks and agencies
Help you replace your driver's license, passport, Social Security card or other ID
Provide an emergency cash advance if you're away from home (restrictions and limits apply)
Provide up to $25,000 for expense reimbursement with no deductible
Protect yourself and learn more about Nationwide Identity Theft Coverage, and then speak with your agent to add it to your Nationwide policy.