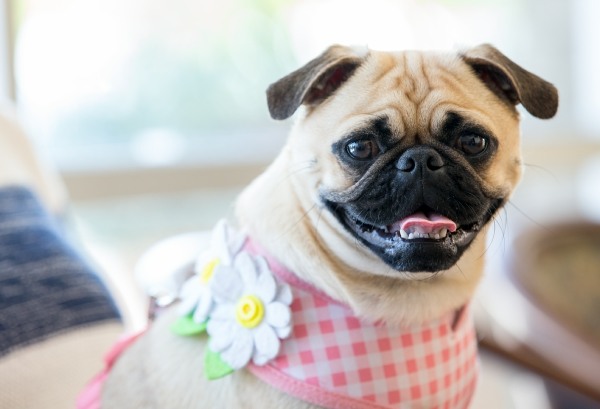 Some people just don't want to leave their pooch at home—and that's ok! As pet-friendly establishments become more popular, the number of dog-friendly vacation ideas is endless. Whether you and your pet are summer beach bums or are winter weather fans, there are plenty accommodating trip ideas the whole family can enjoy.
Traveling with dogs: The basics
Before you start on your trip, be sure you have the essentials. When traveling with your dog, remember to have the following on hand:
Food and water bowls
Waste bags
Collar
Leash
Harness (if necessary)
Travel crate
Animal first aid kit
Registration and immunization papers
Blanket or toy that smells like home; it can ease your dog's nerves when he or she is experiencing a new living space
A bed sheet from home to throw over the hotel bed so pet hair isn't left behind
Small bottle of urine eliminator and spot remover
Dog friendly beaches
East coast, west coast, rivers and lakes, you have plenty of options to choose from if you're ready for sandy paws and don't mind that wet dog smell. Just remember to pack plenty of water, and be careful with bare paws on hot sand. Some other precautions to take include being aware of—and following—leash laws and making sure your dog doesn't disturb wildlife. Sand dunes are very delicate ecosystems and are often protected.
Certain breeds take to the beach more quickly than others. For example, Labrador Retrievers are notoriously fond of water. However, all dogs can have a good time chasing waves, fetching toys, swimming (provide a life jacket for dogs who aren't strong swimmers) and wrestling in the surf.
Some of the most frequently visited dog-friendly beaches on the east coast are Rehoboth in Delaware, Lake Placid in New York's Adirondacks, North Carolina's Outer Banks, and Sanibel Island on Florida's Gulf Coast. The west coast boasts plenty of dog beaches, including Huntington Dog Beach in Orange County, California, and Fort Funston Beach in San Francisco.
Non-coastal states also have great dog beaches, especially around the Great Lakes. Montrose Dog Beach in Chicago lets your pups enjoy a dip in Lake Michigan, and Lakes Erie and Huron provide many beach day opportunities as well.
Don't forget the sunscreen! Dogs and cats with light skin or furless areas can get sunburned if they're outdoors too long. Ask your vet about pet-safe sunscreens and how to use them safely. Apply to places where bare skin is exposed, such as the ears and nose.
Camping with your dog
Camping with your dog can be a great experience, but since your dog is likely to come into contact with tons of tempting smells, new people and lots of wildlife, it's often easier to take well trained dogs on camping trips.
If you're tent camping, be sure to keep your dog's nails trimmed to avoid damaging your tent floor. Also, flea and tick prevention is a necessity in the woods, and even more so when you're sleeping outdoors.
Dog-friendly hiking trails abound, and it's rare to see an unhappy pooch winding through the woods with their owner. Just be sure to double check that trails are animal safe, and always follow leash laws, especially in bear country. Some national parks, like the Great Smoky Mountains National Park in Tennessee, only allow dogs on a few designated trails because the protected backwoods are still so wild.
It's also good to keep in mind that when the sun is at its peak between 10 a.m. and 2 p.m., to avoid excessive exercise with your pet.
Some of the most dog-friendly camping and hiking can be found in national parks and forests like Acadia National Park on Mount Desert Island in Maine, or Sequoia National Forest in California. You're also likely able to find great dog-friendly campgrounds in your own backyard. Ask around at the dog park and you may be surprised what you find.
Pet-friendly resorts
Hotels and resorts across the country are becoming more dog friendly, and owners often don't need to go too far out of their way to find a place to stay with their pet. Some even provide amenities for your pet, like pet beds, food, water bowls, mats, waste bags and more. Combined with a list of dog-friendly restaurants and activities, you can spend your whole vacation with your dog by your side.
If "vacation with dog" is on your bucket list, there are plenty of options for a perfect getaway for you both. Be sure to talk with your veterinarian and just make sure that wherever you go, your pet is safe and comfortable.
Cover yourself with travel insurance, and your pet with Nationwide pet insurance, and set your sights on a worry-free, pet-friendly vacation.