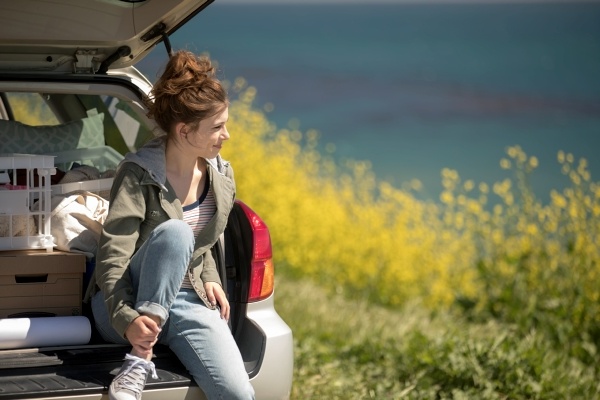 Most drivers know the essential items they should have in their car for an emergency – jumper cables, flares, a flashlight, blanket, basic first-aid kit, and food and water. But there are also four high-tech items that will make your life a lot easier if your car breaks down or if you are involved in an accident.
1. Portable jump-starter
Jumper cables weigh a lot, take up a lot of trunk space and require you to find another vehicle to jump your car, says Ron Montoya, senior consumer advice editor for Edmunds.com. A portable jump-starter pack is much lighter and smaller – about the size of 4 DVD cases stacked together – and it can easily fit into your trunk without taking up a lot of valuable space.
The portable starter, powered by a lithium battery, can jump your car without another vehicle and charge your smart phone, too, says Montoya. The only drawback is you need to check the battery on the jump starter periodically to make sure it is charged enough to jump your car.
2. Car insurance app
Most insurance companies, including Nationwide, have a smartphone app. Installing your insurance app on your smartphone now can save you time later, Montoya says. You can call your insurance agent directly, collect and exchange insurance information in an accident, and start a claim. Nationwide also offers daily, 24-hour, emergency roadside assistance. The program includes a jumpstart, gas delivery, flat tire change and towing.
3. Car repair app
Whether it's an auto emergency, a roadside breakdown, or just a small problem, RepairPal can tell you how much to expect to pay for a car repair as well as where to find the nearest mechanic. In addition, smartphones come with a mapping app, that will allow you to pinpoint where you are, says Montoya. You can then send your precise location to your family and friends via text message so they know your whereabouts in case of an emergency.
4. Survival kit app
When you're stranded during severe weather conditions, it's good to know how long you can run your engine on the remaining fuel. The Winter Survival Kit app calculates how long you can keep your engine running with the gas you have in your tank. It also reminds you to turn off your engine every 30 minutes and to check your exhaust pipe for snow build up to prevent you and your passengers from getting carbon monoxide poisoning.