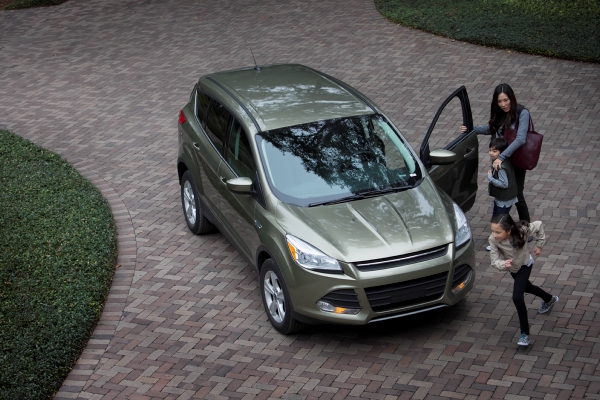 When it's time to buy a new car, drivers have different ideas about what they want. From color to horsepower to sound systems, each driver has his or her own vision of what car is right.
However, when it comes to buying a new car, the one area that drivers should consider first, is safety.
"We spend a lot of time in our cars; the average commute time in the U.S. is more than 25 minutes, and the average vehicle is driven over 13,000 miles per year," says Nino Tarantino, CEO of Octo Telematics, which collects driving data. "When you consider automobile accidents are the leading cause of death for people between the ages of five and 34, safety should be top of mind."
Consumers typically turn to auto safety ratings to find out how the cars on their wish list have fared in accidents. Both the Insurance Institute for Highway Safety and the National Highway Traffic Safety Administration conduct testing, but neither test all new cars. So you may have to be a bit more diligent in your research if you are considering a car that's not a high-volume seller.
Differences in car safety rating systems
Tarantino says it's also important to know exactly what you're looking at before you start comparing results. While both agencies conduct tests related to passenger injury, they use different tests and ratings systems.
"The key difference is in the rating system and the type and number of tests," he says. "NHTSA ratings are based on a five-star system, where the higher the number of stars, the less likely for injury. IIHS ratings are based on four ratings: good, acceptable, marginal or poor."
The NHTSA tests for three types of crashes – front collision, side impact and simulated rollover. But the IIHS conducts five tests – small overlap and moderate front tests, a side test, roof strength test and overhead restraint and seat test.
Since both agencies conduct different tests, Tarantino says, it's best to check ratings from both sites as well as to read up on the vehicle in the Kelley Blue Book.
"The best thing to do is to consider all sources of safety information, cross-compare and find the consistent pros and cons to see how they fit into your personal needs and requirements," he advises. "When it comes to personal safety, it's best to mitigate risk as much as possible."
What it takes to be safe
While many of the features offered by manufacturers may be a matter of personal choice and preference, Tarantino says, safety features are not optional – and they should take top priority when buying a car.
He suggests starting by prioritizing the safety features that are connected directly to insurance discounts, such as air bags, anti-lock brakes, electronic stability control and adaptive cruise control. Many of these features now come standard in new cars, but may not be available in older models, so choose carefully.
Beyond those features, Tarantino says to look for equipment that will help reduce risk on the road. "Those include blind spot notification, lane departure warning, back-up monitors and forward collision alert/prevention systems," he says.
But, he adds, all the safety features in the world won't help a driver who is distracted or drowsy.
"In our experience analyzing millions of drivers and data, the single most important safety feature is still the driver," he says. "Don't text and drive, be well rested and minimize or eliminate distractions that might take your mind off the task at hand."
Tarantino says drivers should consider enrolling in a telematics program, such as usage-based insurance, or UBI, that provides incentives for improved driving behaviors.
"The reward is not only safe roads," he says, "but it can also include better insurance premiums, increased gas performance and longer-lasting car health. We've seen such programs benefit drivers time and time again."