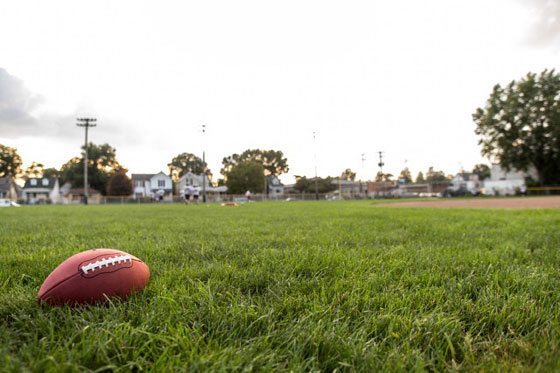 The fall sports season in full swing. Youth sports give kids an opportunity to learn teamwork, get physically fit and socialize. Regardless of what fall sports they participate in – football, soccer, cross country, volleyball and the like – injuries like sprains and strains can be all too common. What can you do to keep your young athletes safer on the field? Here are tips from the NIH to help protect them from sports-related injuries.
Get a physical examination
Physical exams can determine if your children are healthy enough to play and can also detect any pre-existing conditions that may affect their performance.
Use proper protective gear
Before purchasing new youth sports equipment, have your child try it on. Ensure the gear fits correctly and is neither too big nor too small. If your child already owns gear, however, examine it closely for wear and tear that may affect its performance.
Warm up before every practice or game
Doing a regimen of warm-up stretches before taking to the field can reduce the likelihood of an injury. A light jog can also help ease muscle tensions.
Drink plenty of fluids
To prevent dehydration, drink water before, during and after play. Children and teens will more likely drink flavored beverages, rather than plain water, so keep some sport drinks in your cooler.
Avoid overtraining
Kids who push themselves to excel by over-exercising can injure themselves. If you notice sudden changes in their behavior, such as irritability, fatigue and lack of enthusiasm, they may indicate burnout. If the activity is too demanding for your athlete, consider a less intense activity.
Get plenty of rest
Help them with their daily schedule to allow them to get plenty of sleep. Sleep deprivation hampers performance on the field and could contribute to sports injuries.
Following these safety tips can help your young athletes enjoy a safe and fun fall sports season. If you're a coach, also consider liability insurance to further protect your athletes.