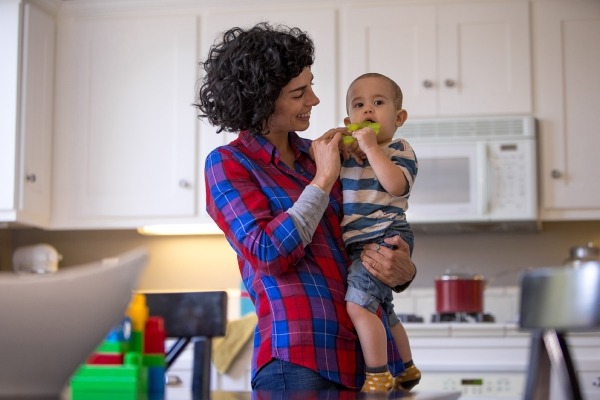 Running a family business can be a rewarding endeavor for everyone involved, and it can offer a number of built-in benefits. Time at work is no longer time away from family, and everyone's efforts build your company's equity.
For parents, the idea of leaving a legacy can also be especially appealing. By building a family business into a stable, profitable venture, you'll have a tangible asset to pass on to your kids.
In addition, starting a business may allow your children to learn valuable business skills with the built-in job security that often accompanies running a successful company. The first step is coming up with a winning business idea. That can seem daunting, but you may have more options than you think.
1. Use your expertise
There's no reason to look far for ideas. You may have particular expertise or deep connections in an industry. A family member may see a great opportunity. Either can serve as a solid starting point for a company. Remember to reach out to valuable contacts within your field for support and potential customer leads.
2. Consider a consulting or professional services
These types of businesses are an excellent way to use your professional experience. Examples of this type of knowledge-based business can include an engineering, design or construction firm. Family members who don't share the same background can serve in social media marketing and sales roles.
3. Look for a niche family business idea
If you've spent time working in a specific industry, use your experience to find a niche within that industry or one that provides a service to it. Such a business would likely not require a professional license or specialized education from a family member.
For instance, if you've worked for years in the hospitality industry, you might have insights into a related business that services hotels or budget travelers in your area. This could translate into numerous possibilities such as a bus and shuttle service, a local sightseeing tour provider, events management or technical support of a hotel's computer and wireless systems.
4. Capitalize on your talent
Some families make a point of cultivating talent. Maybe you're all life-long musicians, performers or athletes. With a little creativity, you can extend that talent into a business startup. If everyone in the family is a talented soccer player, for example, you could start an instructional league or camp teaching kids the finer points of the game. Or, if you enjoy playing music together, take your talents to the stage with a family musical act, performing at parties and community events.
Even if these types of ventures don't become full-time businesses, the memorable family time you gain might be worth as much as the extra income.
5. Find common interests in business
One approach to starting a successful family business is to find an idea that interests each member of your family. That can boost everyone's engagement and increase the likelihood of building a successful company.
For example, a love of cooking could make for a winning food-service idea such as a café, bakery or catering service. A love of kids among your family members could turn into a successful daycare center, children's clothing shop or toy store. An outdoorsy family might enjoy running a store that sells camping supplies and sporting goods, an adventure-outfitting company or a business that offers adventure tours.
Whatever business your family decides to start, insurance is important in protecting your assets. Nationwide provides smart business coverage to support your new business. Learn more or find an agent near you to discuss your specific needs.