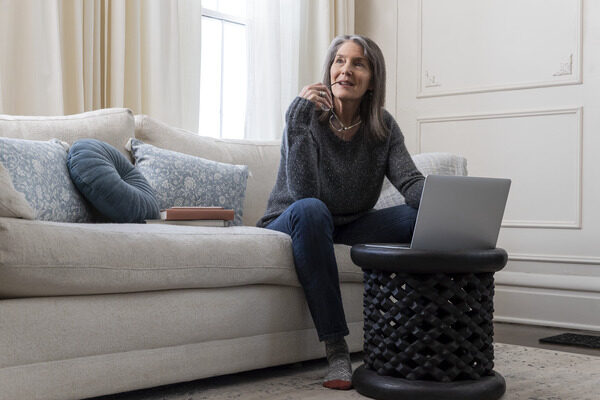 Today's workplace is changing, and the traditional employee-employer relationship is being transformed by contract and freelance employment. That's a trend that is going to continue, experts say. In fact, the 2017 Freelancing in America study estimates that, by 2027, the majority of all workers will be freelancers.[1]
Those looking for the best paying work from home jobs, both today and in the future, can look to certain trends and industries. Here's a look at the top industries for freelancers, according to Fast Company[2].
Popular freelance jobs
Computer and IT
According to the Bureau of Labor Statistics, this area will grow 13% from 2016 to 2020, which makes it a good option for a future career path. Pay can range from the upper $60,000s for web developers to around $115,000 annually for computer and information research scientists.[3]
Administrative
Work-from-home administrative jobs are gaining popularity and can include work as personal assistants and virtual assistants. It can also include providing administrative support, which, until recently, was seen as solely an in-house position. Today, it is a growing area of opportunity and a chance for workers to use a broad range of skill sets.[4]
Accounting
Accountants no longer need to be part of a firm. Today, freelance accounting and bookkeeping positions are big business. Armed with the proper credentials, some hands-on experience and good software, freelance accountants can make a good living crunching numbers from the privacy of their homes (or at their local coffee shops).[5]
Customer service
Call centers, stores looking for online chat help and small businesses that need virtual assistants have all helped contribute to a burgeoning freelance customer service sector. One of the advantages of customer service jobs is that they don't require a lot of experience, special education or a college degree, so this can be an excellent way to dip your toe in the freelance waters and see how it fits with your interests and abilities.[6]
Software development
Technology is opening the door for more entrepreneurs to pursue their dreams, but they often don't have the development skills needed to put their plans into action. Whether it's games or mobile apps, the software development space continues to be rich with opportunity — and freelancers can make a successful living providing the kind of back-end development required to get these ideas off the ground.[7]
Other growing and high paying freelance jobs
The arenas above aren't the only fields that are booming for freelancers. Here are five more industries that Fast Company ranks highly for providing freelancers with steady work and good pay:
Medical and health: With the development of new technologies that allow medical professionals in some fields to work from home, opportunities for freelance healthcare careers are growing. For example, some radiologists can freelance and even telecommute, working for different hospitals by creating reports on medical imaging that they review on software at home.
Project management: If you have experience representing clients, determining and meeting project objectives and managing employees or subcontractors, working as a freelance project manager may be an ideal role for you. Companies of all sizes hire freelance project managers, and it's possible to find contract work on online job marketplaces.
Research analysis: Research analysts can work with many different types of subject matter, which can be ideal if you have an interest in a particular industry and understand various ways to read data. In this field, you can become a freelance consultant and work with a variety of businesses by interpreting research data in reports that help those companies make decisions.
Writing: Working as a freelance writer can open up a world of professional opportunities, particularly if you specialize in a certain field or type of writing, such as technical writing. Prepare a portfolio of projects you've completed to show prospective clients examples of your skills — whether you want to work in person or online.
Education and training: You may want to become a freelance education or training consultant if you have experience in a particular field or trade and understand ways to share your expertise with people of varying learning levels. Becoming a tutor is one way to start a career as a freelancer in the education field.
This shift in how we work is driven largely by technology, which allows us to interact globally . It helps us do freelance work from home at any hour of the day or night. Technology and the internet even make it easier for freelancers to find work.
While technology plays a significant role in arguably every type of business today, certain industries are better suited for freelance workers than others. Some of the highest paying freelance jobs are found in the computer and IT spaces, but freelance incomes overall are showing significant gains.
According to the study, which was commissioned by Upwork and conducted by the independent firm Edelman Intelligence, more freelancers earn $75,000 or more a year than in previous years, with freelance incomes up 19% in the past four years.
The growth of freelancers working from home
Whatever your chosen career path is, there's a good chance it has some freelance opportunities. But if you're looking for industries that are going to have the most area of growth, experts say all of the above offer a promising future for freelancers.
As you launch your freelance career, keep in mind that you're going into business for yourself. Make sure that you're properly protected when launching your freelancing career with small business insurance from Nationwide.