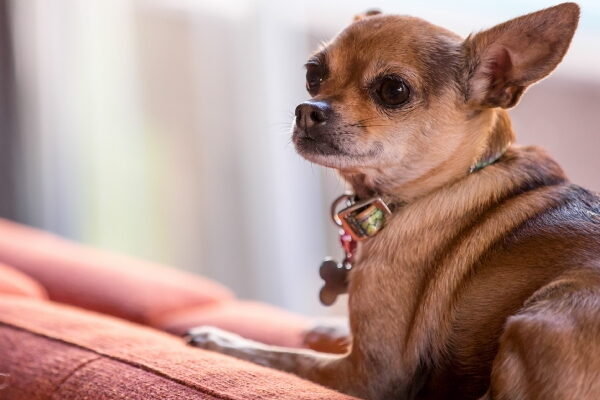 Passengers who want to fly with their pets in the cabin have been discovering that many airlines have become friendlier to them in recent years.
The development has its roots in the late 1990s when a few airlines began allowing pets on board as long as they fit into a carrier that could be stowed underneath the seats, according to Susan Smith, owner of Pet Travel in Oakland Park, Fla.
"The airlines didn't take long to realize this was good for their bottom line," Smith said, because it allowed them to capture another segment of the flying public, create loyal customers and generate positive word of mouth. After all, Smith adds, "Nobody wants to put their pet in the cargo hold."
This doesn't mean will start allowing full-size Dobermans, but if you have a smaller dog, the odds of getting Fido on are in your favor as long as you're willing to jump through a few hoops.
Study airline requirements
Although specifications vary among airlines, the key restrictions are focused on weight and height of your dog and your pet carrier. The upper weight limit is 11 to 15 pounds depending on breed and the carrier should be small enough to fit under the seat, but tall enough for your pet to stand up and move around. Your carrier also needs to have a waterproof bottom, adequate insulation and be big enough for the pet's entire body, even its head.
Maximum sizes on carriers typically range from 16 to 19 inches long, 10 inches high and 12 inches wide, depending on the airline. Smith is quick to point out that those measurements can vary based on the type of carrier you use, the aircraft flying the route and the class of service you book. That's why she says it's best to call the airline to find out what aircraft serves your route and if the requirements are more stringent.
Your dog must also be at least 8 weeks old, weaned and in good health. You'll need a health certificate from your veterinarian a few days before you fly with your dog. While some travel experts say airlines may be too busy to ask to see it for many domestic flights, you won't be getting on a plane with your pet unless you can provide one if asked.  Besides, you'll want to ensure your pet is healthy enough to fly.
Separately, many people assume pets should have tranquilizers. Not so. While your veterinarian can advise you on your pet's specific health needs, sedating medications place your pet at higher risk while traveling.
Contact the airline
Smith also says it's important to contact your airline before booking to make sure there's room for your pet because carriers limit the number of pets allowed per flight.
The number varies based on the size of the plane and can range from two to five
You don't need to book your flight directly through the airline, but you are required to notify the carrier if you're traveling with a pet within 24 hours of booking the reservation.
Although it's still a good idea, advance notice may eventually be less of a concern in first class, because some airlines are currently testing the idea of offering compartments for pets.
Prepare to pay a little more
Additional tickets aren't necessary but fees range from $75 to $125 each way to get your pooch to join you.
On the down side, airlines consider pets to be property and will count the carrier and its contents as a piece of carry-on luggage, Smith says. If you're flying on an airline that allows one carry-on and a personal item, you can still bring on a purse or a laptop. If it only allows one bag, though, your dog may be it.
Additional tips on flying with your pet
Smith has plenty of additional tips for bringing your dog on board and pages of pointers on her website. Here are a few highlights:
1. Acclimate your pet to its carrier
Show it to the pet weeks in advance, use it to transport the dog to favorite destinations and let it sleep in it to increase its comfort with the idea.
2. Go for a long walk before the flight
A tired dog is more likely to sleep and be comfortable
3. Request a window seat
There's usually more room under the seat and fewer distractions for your dog.
ons are stressful on pets, too. After all, one flight can be hard enough, rushing from one plane to another adds to their stress.
"Layovers are very stressful for animals. The object is to get them from point a to point b as fast as you can," Smith says. "If you have an option, take the direct flight. It's much easier on your pet."