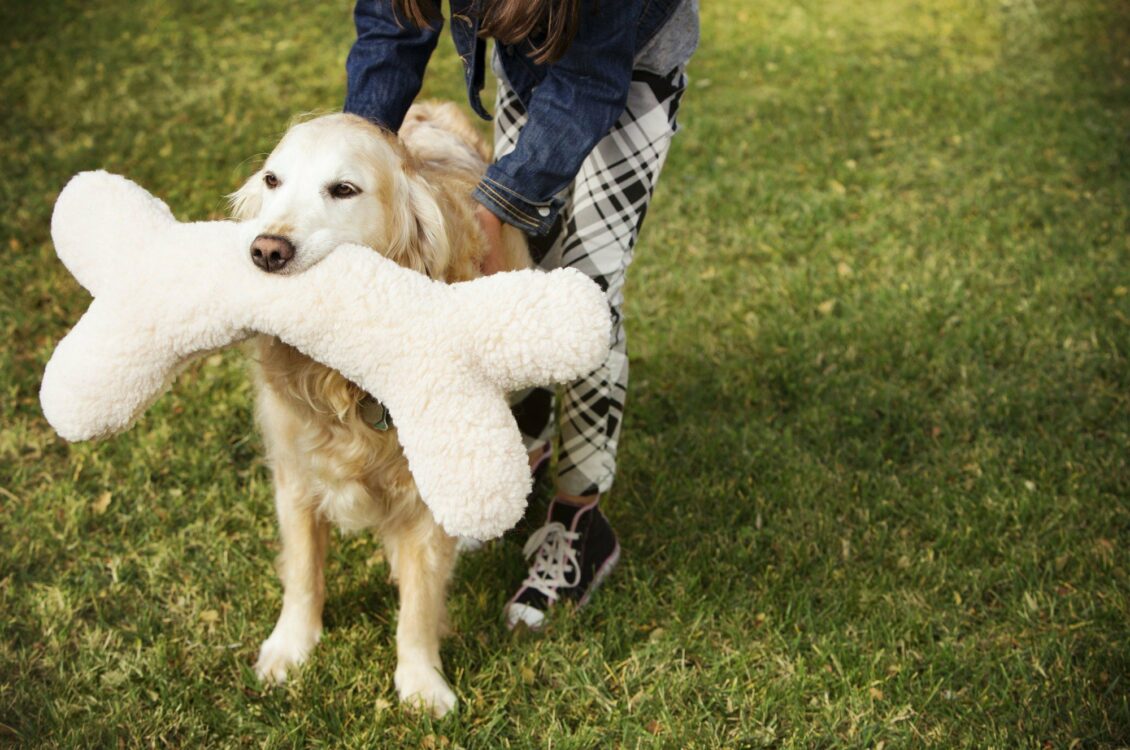 Everyone has that someone on their holiday gift list: The person who's head-over-heels in love with their pet. Whether it's their dog, cat or bird, our gift guide will help make holiday shopping for your pet-lover friends easier.
Unique gifts for the dog lover
See how your dog views the world
Gift: Dognition
Price: $79 for one year assessment and membership
Created by scientists, expert trainers and behavioral specialists, this collection of interactive games allows owners to play with their pup and get inside their head. The games measure 5 main areas – empathy, communication, cunning, memory and reasoning – to help owners better understand how their dogs view the world.
DIY dog treat maker
Gift: Dash Mini Dog Treat Maker
Price: $16.99
With this do-it-yourself treat maker, an owner can bake a delicious batch of 6 bones in minutes. Choose from a variety of options from the included recipe guide.
Mapping your mutt
Gift: Animal Blueprint
Price: $110 – $265
Not only is it art, it's educational, too. This detailed description and illustration of your dog's breed could be a great addition to any room.
Unique gifts for the cat lover
Custom cat pawtrait
Gift: All Pop Art Cat Portraits
Price: Varies by style
Sometimes having a cat perched on your windowsill isn't enough. With All Pop Art, you can upload a cat picture, preview a hand-illustrated design and get a custom pet portrait to hang over the fireplace – or wherever you wish.
Your feline can spin the beats
Gift: DJ Cat Scratching Pad
Price: $35
Cat owners will get a free DJ for their next party and cats will keep busy, too. No more scratching the furniture; from now on, it's only records.
Let out those Santa Claws
Gift: Petlinks ™ Twinkle Chute Tunnel Cat Toy
Price: $16.98
Let your cats get into the holiday spirit too. This twinkling light tunnel is sure to be a hit, and it will accent holiday decor.
Unique gifts for the bird lover
Pack up your parakeet
Gift: Pak-o-Birds
Price: $195+
For those who have a hard time being away from their winged friends, this soft-sided carrier includes a perch and multiple straps for easy transport. It can even be seat belted in for car rides.
A bird bowling alley without the bumpers
Gift: Birdie Bowling
Price: $19.99
Who wouldn't want a personal bowling alley? This attachable birdcage toy will keep birds physically and mentally stimulated for hours – and likely keep owners entertained as well.
Piñata party for your parrot
Gift: You & Me Fiesta Piñatas Foraging Bird Toy
Price: $9.99, Small
Birds will have a fun time picking and pulling these festive piñatas for food.
Want some more gift ideas? Before you make a purchase, learn about which types of pet toys are the safest.