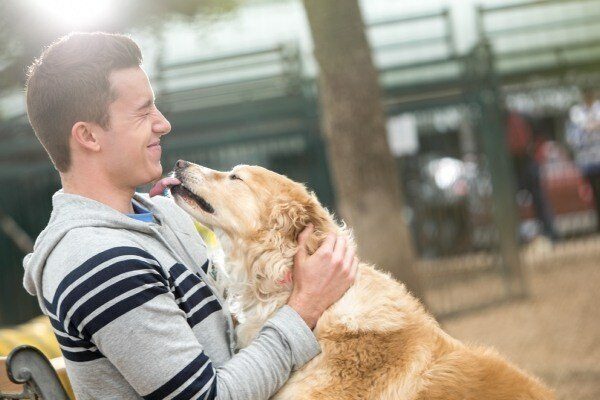 Today is national Pet Parent's Day®, the only official day celebrating pet caregivers. You spend all year spoiling your pets and spending lavishly on them, so why not use this today as an excuse to go over the top?
Here are a few ideas for pampering your pet.
Give your pet designer gifts
A new rope tug or squeaky toy is nice, but visit a posh pet website or boutique for something swanky. These shops carry designer pet clothes and accessories – like diamond-studded collars – and high-end toys.
Throw a pet party
This is a perfect day to throw a grand pet party. Invite other pet owners (and their four-legged friends) for a memorable time – but be sure to keep the cats and dogs in separate rooms. Choose a fun theme for the party, and don't forget about stocking up on pet treats!
Go out to a pet treat bakery
This is the perfect day to go on a date with your furry companion to a nearby bakery that specializes in pet-friendly treats. Find a bakery that offers all-natural, healthy pet ice cream, cakes, and biscuits. Afterward, take a visit to your pet's favorite outdoor place, so he or she can unwind from the food coma.
Give your pet massage therapy
Pamper your pet with a professional back scratch. Animal massage therapists use techniques to help relax muscles, stimulate circulation, and enhance your pet's range of motion. Find a licensed massage therapist who works with a veterinarian.
Schedule a pet resort getaway
Take the day to the next level with a stay at a pet-friendly destination. Luxury pet-friendly resorts offer a warm, welcoming environment that'll leave your critter's tail wagging. They'll be able to play, relax, swim and make new friends. But remember, this is an opportunity for the two of you to spend time quality time together. For pet-friendly locations, visit BringFido.com. Also, be sure to refresh yourself on these important pet travel tips before the getaway.
Pampering your pet can be fun and enjoyable for the both of you, but the best thing you can do for your dog or cat is to get pet insurance to keep them healthy.
VPI policies are available in all 50 states and in the District of Columbia and are underwritten by National Casualty Company, an A+15 rated company. Policies in California are underwritten by Veterinary Pet Insurance Company.
Insurance terms, definitions and explanations are intended for informational purposes only and do not in any way replace or modify the definitions and information contained in individual insurance contracts, policies or declaration pages, which are controlling. Such terms and availability may vary by state and exclusions may apply. Discounts may not be applied to all policy coverages.