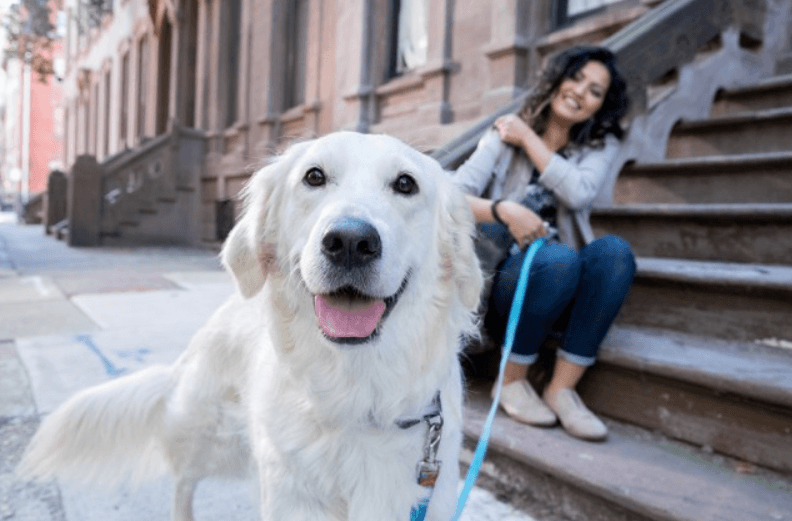 As climate changes continue on a global scale, the world is experiencing more natural disasters than ever before. In 2017, the U.S. experienced a historic year of weather and climate disasters. Experts predict that this pattern will continue and even get worse.[1]
Part of being ready for a disaster means having an evacuation and preparedness plan that you can implement quickly, regardless of what disaster you're facing. That should also include a pet evacuation plan.
Make basic disaster preparations for your pet
Preparing for a natural disaster begins with making sure your pet is microchipped and the chip registered with your current information (the non-profit FoundAnimals.org is free to use and easy to update). Your pet should also have an ID tag with up-to-date information, including at least two mobile numbers where you or family members or friends can be reached. If you're separated from your pet, this can make all the difference in whether or not you're safely reunited. If someone finds your pet and takes the animal to a veterinarian or shelter, staff can scan for a microchip and have immediate access to your information – but only if you've registered the chip![2]
Keep a 'grab and go' bag on hand
Make a kit that has at least three to seven days' worth of essential supplies for your pet, including:[3]
Pet food
Feeding bowls
Bottled water
A collar with tags
Leash
Any medications, along with instructions
Pet toys
For cats and rabbits, a disposable litter box and litter
For dogs, waste bags
Current photos of your pet
An up-to-date list of your pet's vaccinations
A pet first-aid kit.
A comfortable soft muzzle
Invest in a carrier or crate
Part of animal disaster planning includes having a sturdy pet carrier or crate that serves a dual purpose. The carrier protects pets from outside dangers (and protects people from pets who may bite or scratch from fear) and keeps them safe during transportation. In pet-friendly disaster shelters, veterinary practices and animal shelters, a carrier or crate allows for more pets than normal to be safely housed while waiting to be reunited with family. Training your pet to be comfortable in a carrier or crate by feeding them inside helps an animal to feel safe and secure in these "portable houses."[4]
Know where to go
It's important to know where you're going to stay if you have to evacuate your area. While many hotels now allow pets, check the pet policy of your destination and identify pet-friendly hotels or lodging. If that's not possible, check with your veterinarian or local boarding kennels to see if your pet can be safely housed there.  You can also make arrangements in advance for your pet to stay with a friend or family member. Have a plan in place for how you'll connect with them to make sure your pet is in good hands before you leave.
Get pet insurance
Pet insurance is a great way to help pay for medical bills when your family companion gets sick or injured. During a natural disaster, pets are at a greater risk for injuries, illnesses and parasites. Having pet insurance to cover the costs of any disaster-related illnesses or injuries can give you peace of mind. It's one less thing to worry about when you're dealing with other aspects of a natural disaster.
What to do when disaster strikes suddenly
One more component of a good disaster plan for pets is to know what to do if the disaster happens when you're away from home. Sometimes, natural weather events or fires occur while you're away and aren't able to get back to rescue your pet.
In that case, have a plan for a friend or neighbor to retrieve and watch your pet. If it isn't safe for you to stay in your home, it isn't safe for your pet. Being able to have a trusted friend or family member evacuate your pet is crucial. Choose a pre-arranged location where you can meet and get your pet in case power lines or mobile phone services go out. Always make sure that the person responsible for retrieving your pet knows where the animal's safety kit with provisions is located. That way, you have the food, water, medications and crate that you need during the disaster.[5]
What to do if you're separated
Despite your best efforts, sometimes you may still get separated from your pet. If that happens, get the rest of your family to safety and begin handing out posters with your pet's photo and your contact information. If you end up having to stay in a shelter and the shelter takes pets, make sure your poster is distributed there. Make sure your pet's veterinary practice also knows you're looking.
Use social media to alert people in your area that your pet is missing. Facebook, Twitter and Instagram can be great resources for reaching people who might have seen your pet, and you can use relevant hashtags to increase your post's visibility even more. On Facebook, look for groups dedicated to lost and found pets in your area, and for specific groups formed to deal with animals during a disaster.
Check with your local animal control department as soon you can to see if your pet has been found. Ask if they have other resources you can use to help locate the animal.
A natural disaster is challenging enough on its own, but losing your pet makes it even more stressful. Being prepared and having a disaster plan in place for your furry or feathered family members can make sure everyone stays safe. Find out how Nationwide Pet Insurance can cover you and your pet when disaster strikes.
[1] https://www.nytimes.com/2018/01/04/climate/losses-natural-disasters-insurance.html
[2] https://www.ready.gov/animals
[3] https://www.aspca.org/pet-care/general-pet-care/disaster-preparedness
[4] https://apdt.com/resource-center/disaster-preparedness-pet/
[5] https://www.destinationpet.com/dp-blog/preparingforanaturaldisaster