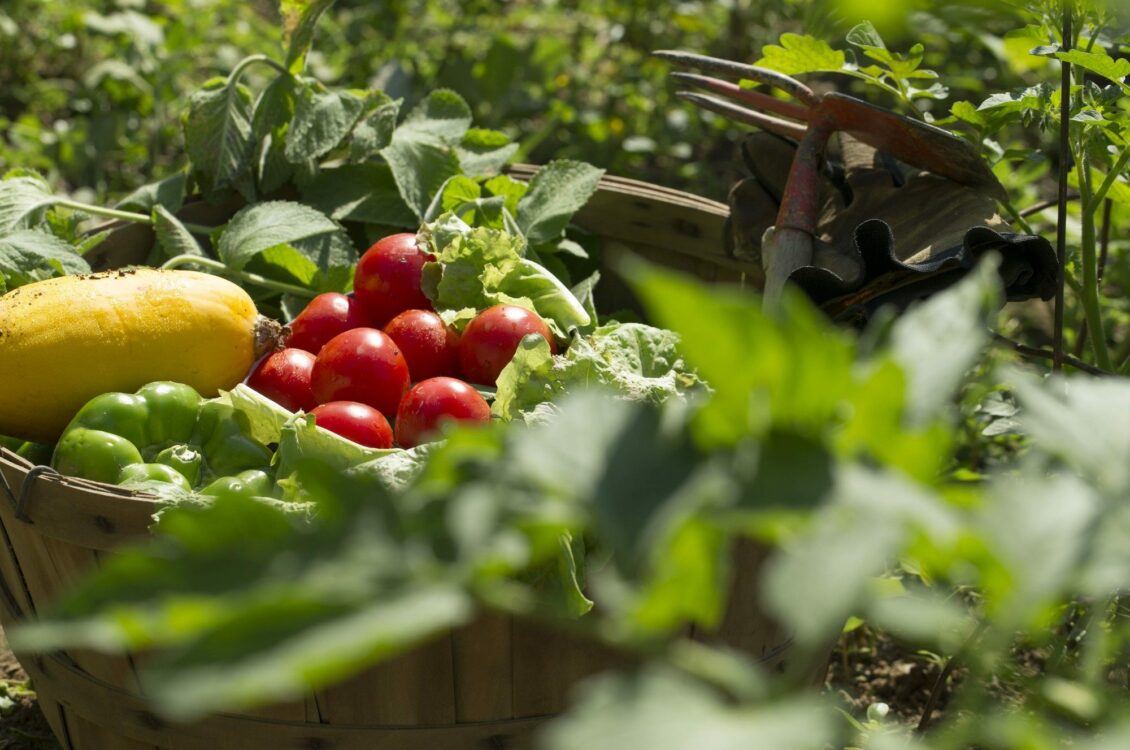 Get out your gardening tools and stock up on seeds. Growing your own food provides fresh ingredients for your meals, but you'll soon see other benefits of home gardens that you may not have expected. Here are six ways to make the most of growing your own vegetables:
1. Control your crops
Growing your own produce lets you control what ends up on your family's table. You decide what fertilizer, water and pest control to use, as well as whether to grow organic. Be sure to do research on the following:
Your hardiness zone
Plant water needs
Plant sunlight needs
Fertilizer safety and types
Pest and weed control options
2. Live the 'fresh is best' lifestyle
Nothing beats flavor-and-nutrient-packed power of fresh-picked fruits and vegetables. Once harvested, produce begins to lose moisture and nutrients. At the grocery store, the freshness of your vegetables is largely out of your control. But when you've grow your own fruits and vegetables, you can know exactly when they've been picked and how fresh they are.
3. Make your yard inviting
A vegetable and fruit garden can add life, color and beauty to your backyard. The smell of ripening strawberries and the sight of crisp cucumbers are a warm invitation to people and pollinators alike. Plants that sport beautiful flowers to encourage pollination—like beans, peas and fruit trees—can really make a splash in your backyard. Plus, the insects they attract will likely pollinate other plants as well, making your whole garden grow faster.
When you decide where to put your garden, keep in mind what plants may need. Do plants need a lot of sun or a lot of shade—or a little of both? Depends on what you're growing. Read the tag that comes with the plant or look it up in a gardening guide. Give plants the right amount of sun exposure they need to thrive. Also be careful not to place plants too close together. Follow the spacing instructions to allow plants room to flourish fully.
4. Cut down on your grocery budget
One of the biggest advantages of growing your own food is that it can save you money. The price of a pack of seeds is almost equivalent to what you would pay for a single vegetable or fruit at the store. It may even cost less when you factor in the money spent on the gas used to drive to the supermarket. Plus, you can grow organic vegetables for a fraction of what they retail for in store. When taking food costs into consideration, gardening can become an appealing option to cut back on your grocery bill.
5. Make gardening a family hobby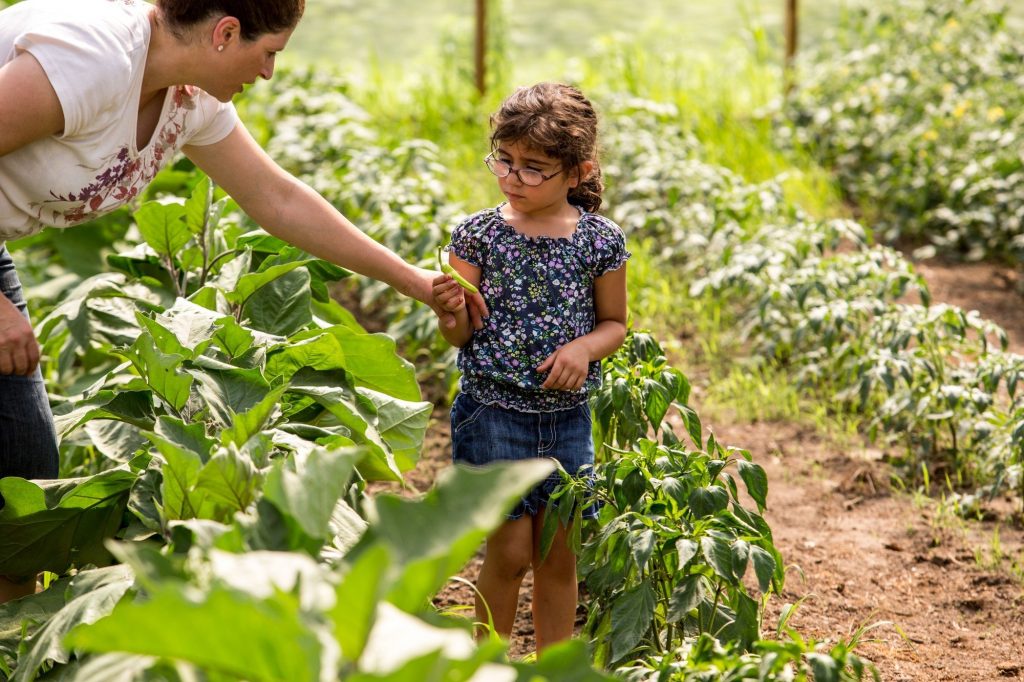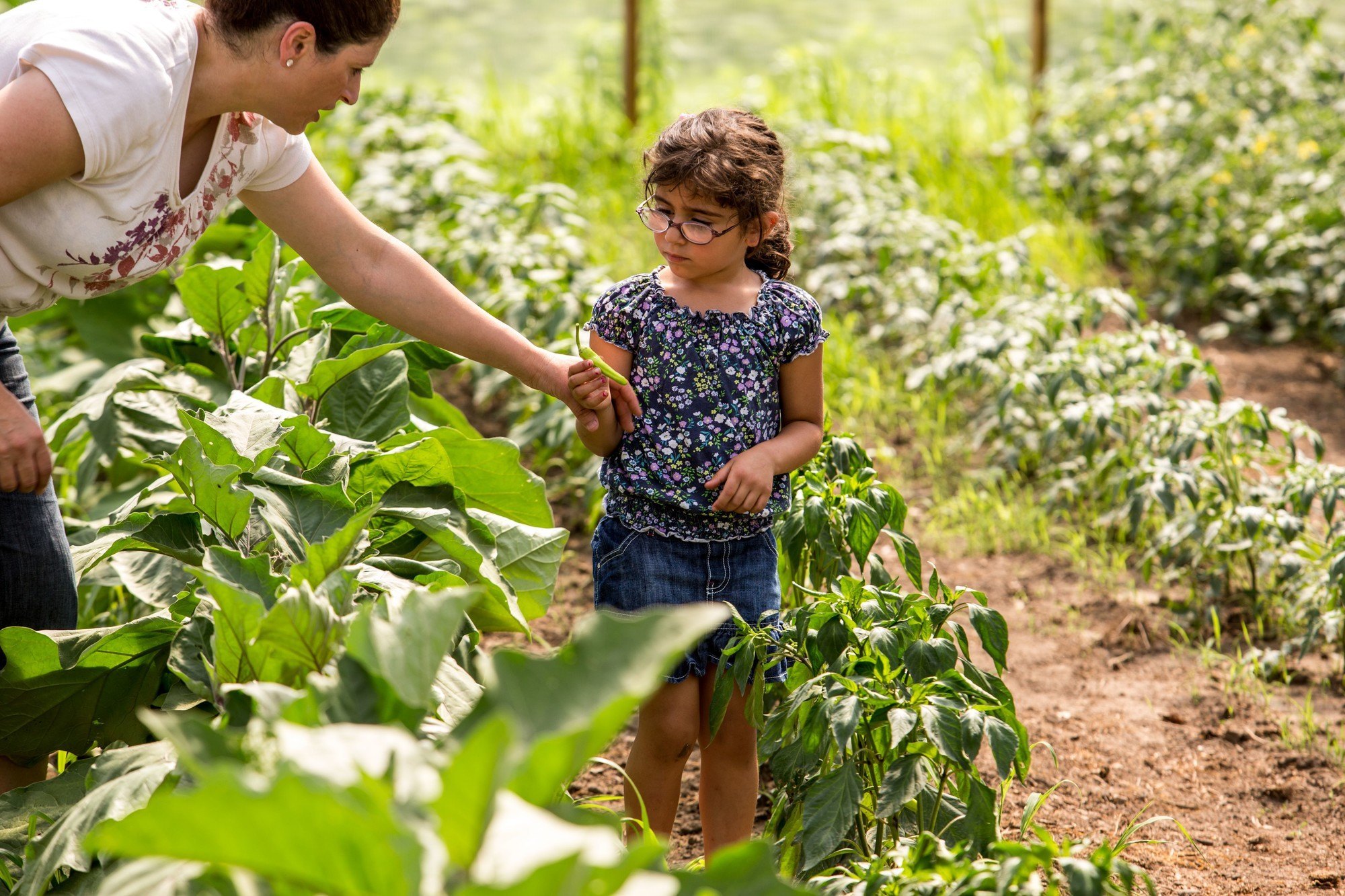 Gardening is a fun, family-friendly activity that allows kids to get their hands dirty and learn where their food comes from. From planting seedlings to building salads together, starting a vegetable garden is a great way to get your family off the couch and onto their feet.
6. Make your health a priority
There's one important nutrient gardening can give you before you even take a bite of your produce: vitamin D. The sun's rays promote vitamin D production, which is vital to our health. Tending a backyard garden for about 30 minutes daily can promote better sleep and positive energy. Just remember the sunscreen.
Now that you see the benefits of starting a vegetable and fruit garden, learn how to plant one in 10 simple steps.