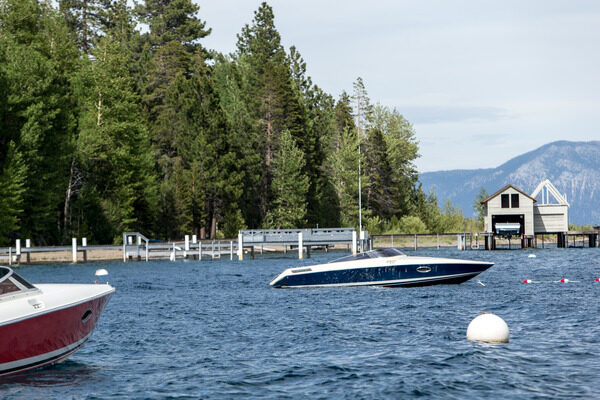 You've decided to take the plunge and buy a boat. The first thing to consider is your lifestyle and the type of boat that will be the best fit for you. Whether your plans include wakeboarding or simply cruising with friends and family, there are various considerations. Check out our guide on types of boats to help make your selection easier.
Once you know the type you're looking for, you're ready to start the boat-buying process.
Breaking Down Your Budget
The cost of a boat largely depends on type, model and size, but be sure to consider such financial factors as:
Registration costs
Mooring or dock fees
Maintenance
Gas
Navigation equipment
Storage
Trailer
Taxes
Insurance
Knowing how much of your budget to allocate to boat ownership is important. Use this boating cost calculator to get an idea.
Selecting the Right Size
The size of the boat impacts its cost, maintenance, operation and storage. Answer questions to help figure out the best size for you:
What will be the primary use of the boat? If you plan on entertaining several guests at a time, more room makes sense. If you plan on riding solo or with fewer passengers, a smaller vessel may be fine.
What's the ideal size for where you plan to enjoy your boat? Different environments may limit different boat sizes.
How big a boat can you safely operate? Take into account your nautical knowledge and skills. If you're a beginner, a smaller boat may be your best choice.
Understanding Used vs. New
New and used boats each have pros and cons. Consider:
When buying new, visit local boat shows and talk to dealers. It's important to know they'll provide the support and guidance you need as a boat owner.
If you go used, pay close attention to the details to avoid costly issues or repairs down the road. Focus on:

Hull identification number (HIN) – Make sure the HIN matches the number on the registration and title.
Maintenance records – Review maintenance records with an eye for potential issues.
Steering – Take a test drive to determine the boat's maneuverability.
Hatches and windows – Look for water stains, which could signal cracked or leaking seals.
Internal odor – Be aware of odd or musty smells, which could indicate leaks or water damage.
Equipment – Check that all required equipment is onboard and in legal compliance.
Mismatched paint – The condition could indicate a repair from a collision. Ask the seller to explain.
Water lines – Check the interior cabin and engine for rust, which could indicate leaks.

Have a marine surveyor inspect the craft. Find one in your area at:
Regardless of the type of boat you buy, the proper boat insurance is critical. Learn more about Nationwide's boat insurance options that meet your needs.