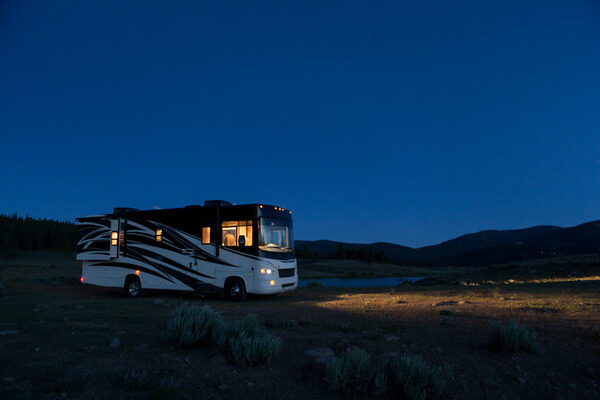 Thinking of purchasing an RV trip for your next vacation? Before you hit the road, make sure you know which type of RV is right for your lifestyle – and your budget. Read on for the lowdown on the different RV types on the market.
What are the different types of RVs?
RVs are divided into two basic categories: motorized RVs and towable RVs. Both typically feature living basics, such as hot water, electricity, plumbing and heating/cooling, but the amenities can vary widely.
Motorized RVs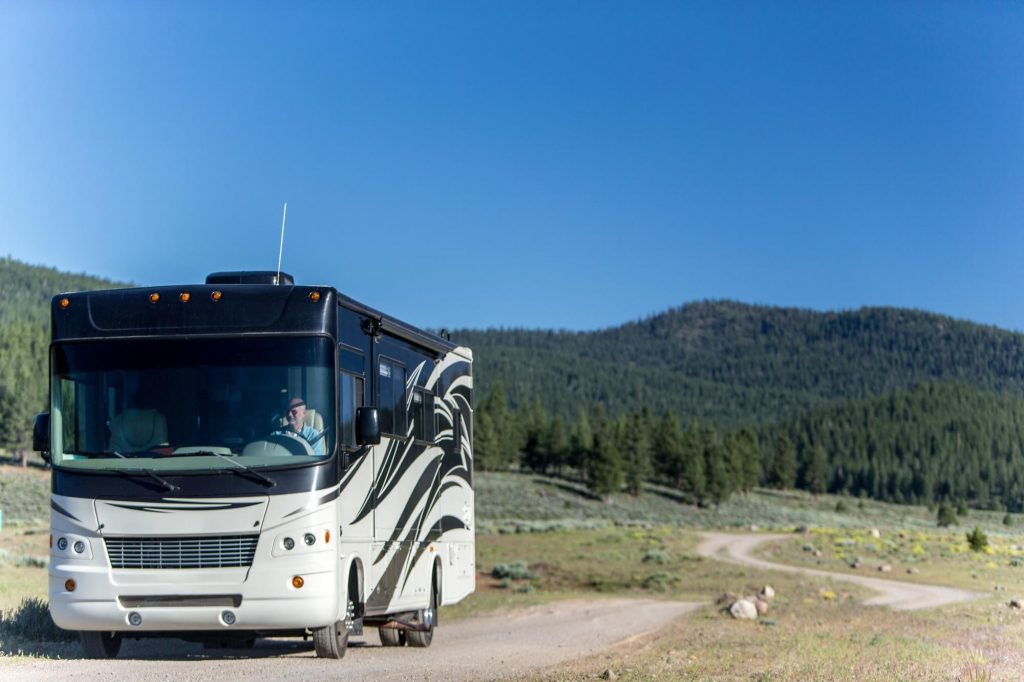 Many people love the convenience, power and size of motorized RVs. Since the engine is built in, owners do not have to deal with the hassle of hooking and unhooking the RV from their vehicle. This makes motorized RVs a great option for multi-stop road trips.
The three types of motorized RVs are:
Class A: These motorhomes are the most spacious. Because of the wide range of sizes, Class A RVs can feature kitchens, bedrooms, living areas and full bathrooms, plus all the amenities of home – which make them a popular option for full time RV living. Many models also feature slide-outs to extend the square footage when parked. If you're looking for space and luxury, a Class A motorhome is the way to go.
RV Size: 22-40 feet
Class B: Class B motorhomes are the smallest motorized type, but what they lack in size they make up for in convenience and efficiency. Also called "van campers," Class B's are a smart choice for small families who want modern living amenities and the ease of van travel.
RV Size: 15-22 feet
Class C: Class C RVs are a good mid-size option. They typically range from 22-35 feet long and often have an extra sleeping area above the cab. Some also feature side slide-outs. The amenities can range from basic to luxurious. One of the main benefits of Class C motorhomes is their ability to tow a small vehicle, making them a great choice for family vacations.
RV Size: 22-35 feet
Towable RVs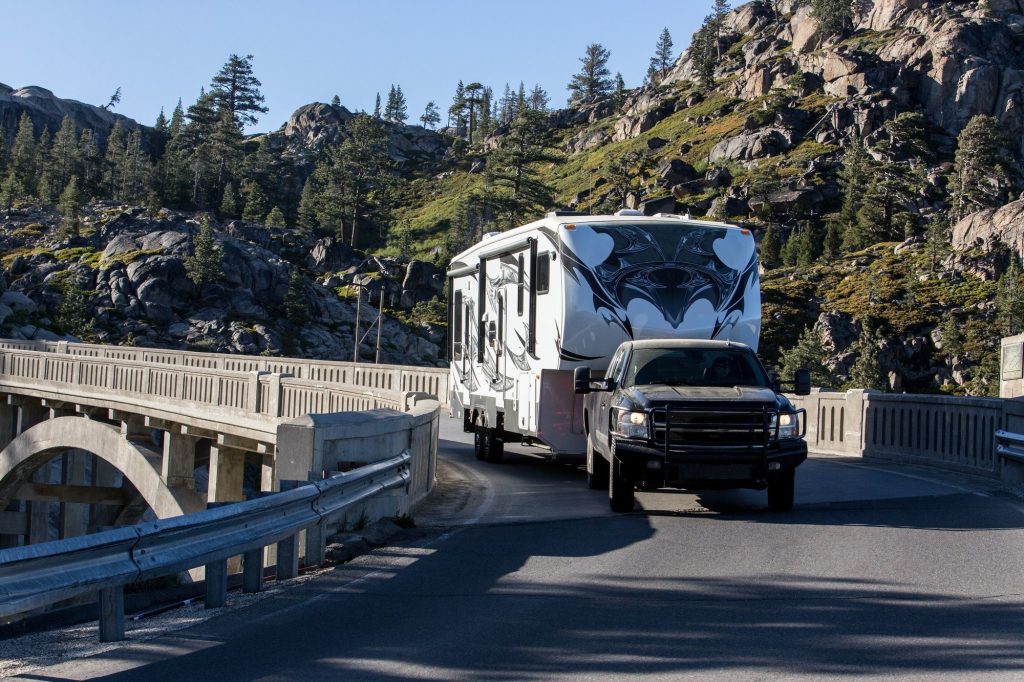 Unlike motorized RVs, towable RVs can be detached from the vehicle, making them convenient for travelers who stay in the same location for a few days. Towable motorhomes are often more fuel efficient than motorized models, so many families choose them for their cost effectiveness. Towable RVs come in a variety of sizes and styles, and amenities can range from basic to luxurious.
The type of vehicle you'll need to tow your RV depends on several factors, including the weight of the RV and the size of your vehicle's engine. Be sure to consult your vehicle's owner's manual for towing weight restrictions before you tow – or buy – an RV.
Travel RV Trailer: Travel trailers are the most standard type of towable RV. Because of the wide range of sizes, there's a model for every family size and budget. Travel trailers are attached with a simple hitch, making it easy to unhook and drive the vehicle independently.
RV Size: 12-35 feet
Folding Camping Trailer (Pop Up): The small size and tent-like walls of folding camping trailers make them practical for people traveling light or taking weekend camping trips. They're also a smart choice for travelers on a budget.
Size: 10-25 feet
Truck Camper: Similar in design to a motorized Class C, truck campers are installed on top of a pickup truck and extend over the truck bed. They're typically compact, but some feature slide-outs for added space.
RV Size: 10-20 feet
Expandable Trailer: Expandable RVs are essentially a compact version of the travel trailer, but can also expand on both ends for additional space. They're lighter than many other RV types, but can still be quite spacious.
RV Size: 20-30 feet
Fifth-Wheel Trailer: According to Go RVing, these RVs get their name from the fifth-wheel hitch used to attach them to a pickup truck. A fifth-wheel RV extends over the truck bed like a truck camper, but offers more space and amenities.
RV Size: 20-40 feet
Sport Utility RV (Toy Hauler): Designed with bike enthusiasts in mind, the sports utility RV features a spacious storage area for motorcycles, dirt bikes and ATVs. A fold-down ramp makes for easy loading and unloading, and many models have separate living and sleeping areas. For those who want to transport their bikes and have a place to stay, sports utility RVs make sense.
RV Size: 20-40 feet
Consider the associated costs
Now that you've considered different types of RVs it's time to buy one. .An RV is a major purchase that requires a bit of prep work to make sure you buy the motor home that's right for you. The price of an RV goes way beyond the sale price. Be sure to factor in costs for:
Maintenance
Insurance
Registration
Fuel/oil
Towing
Parking
Campsite connections
Once you know your budget, you'll have a better idea of whether you want to buy a new or used RV.
Nailing down new vs. used
There are pros and cons to both. While a used RV may cost less initially, repair and maintenance may add up over the long run, particularly if the vehicle has a spotty history. A new RV will cost more, but will likely require less initial maintenance. Take your time in deciding between new and used. Also take into consideration the floor plan, storage, features and appliances.
Some things to look for when buying a used RV:
RV trailer – Check beneath the trailer and frame for rust, which could indicate a worn foundation. Also look for cracks and broken welds.
Tires, wheels and axles – Ask about the age of the tires. Tires older than five years may need to be replaced.
Leak stains – Check the ceiling for leak stains, which could indicate water damage.
Fiberglass sidewalls – Look for separation or peeling on the sidewalls.
Aluminum siding – Check for loose or damaged panels on the vehicle's siding.
Windows – Make sure windows are operable.
Seeing where to shop
After selecting the type of RV and getting your finances in order, it's time to start your search.
RV shows – Visit local RV shows to see the variety of models and features. Ask questions of the dealers or manufacturer reps on hand.
RV dealers – Research RV dealers in your area and check out customer reviews.
An essential part of the RV buying process is selecting the right RV insurance policy. Whether you choose to buy a new or used RV, keep you and your vehicle safe by finding an agent near you and getting the RV insurance coverage you need.