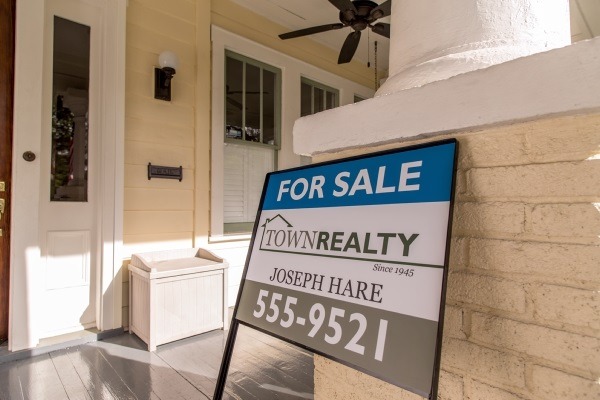 Few experiences are more exciting or rewarding than purchasing a new home for the first time. However, the process can be more complex than it may seem. Working with a skilled agent can make things go more smoothly, but it's important to remain actively involved at all phases. Anticipating and addressing key issues directly can make the buying experience easier and more enjoyable. That can also help ensure you come away with the best deal. Consider the tips below:
1. Take a closer look at the neighborhood
You may think you've found the right home in price, size and style. But sometimes, less obvious details are more important than what is readily apparent. It may take extra legwork to uncover important points or to confirm your initial judgment about a property.
For example, you might take a closer look at whether a neighborhood fits your lifestyle. Is it close enough to shopping? To parks and recreational opportunities? Is the neighborhood close-knit? What types of individuals live in the community? Speak with local homeowners about their likes and dislikes.
Calculate your potential commute time. That can add stress, and if you need to rely on public transportation, cost to your budget. If you have children, check local schools. A highly rated public school could save you thousands of dollars over a private one, although you may also want to consider property taxes; in some communities with outstanding public schools, property taxes may be as high as private school tuition.
Visit the neighborhood at night; the atmosphere could be much different after dark. You want to feel comfortable at all hours.
2. Consider your financing options
Many financial institutions offer mortgages. That means you don't have to select the first one that comes along; rather, you can take your time shopping for a mortgage that will give you not only the best interest rate but also the right terms.
Consider the wider economic environment. Are bank lending rates likely to rise? You may want to lock into a 20- or 30-year fixed-rate mortgage, in which your interest rate stays the same over the life of the loan. Are you looking to lower costs at the outset or do you think you'll be moving after a few years? An adjustable-rate mortgage, in which the interest rate changes after a period may be a better product. Avoid these 6 common financial mistakes while shopping for a new home.
Learn about Federal Housing Administration (FHA), Veterans Administration (VA) and conventional mortgages. You should also inquire about getting prequalified and preapproved for a mortgage.
3. Have a professional inspection
Hire an unbiased construction expert to inspect the foundation, roof and other major structural components, along with electrical and plumbing systems. But stay involved with the process. Ensure that the contractor you hire is looking at hard-to-see areas. And don't hesitate to ask questions. If you have concerns about something, it's better to ask them before the sale is complete.
One last tip: Avoid using inspectors recommended by the seller's agent or employing someone who's unqualified. That can result in a less thorough inspection, and in some cases, raise conflict-of-interest issues.
4. Check local zoning ordinances
If you plan to make improvements, such as adding a bedroom or expanding a home's footprint, contact the local zoning board before you buy. Most municipalities try to work with homeowners, but it's best to ensure that your project will meet local guidelines. That may be particularly important for homes in hillside communities or near water. Those areas may have more restrictive ordinances.
5. Don't underestimate your monthly costs
Even after you find a mortgage with interest rates to meet your budget, there are other costs to factor in, including utilities, homeowners insurance and a maintenance fund. Allocate about 1% of the purchase price for annual maintenance.
Closing costs may range from about 1% to 5% of the purchase price, although that amount doesn't include title insurance, title search, property insurance and other prepaid items. You may negotiate with a mortgage provider about a few of these items.
Purchasing a first house ranks among life's most memorable moments. If you have questions about mortgages or others aspects of buying, Nationwide has resources to help you make the right decisions.