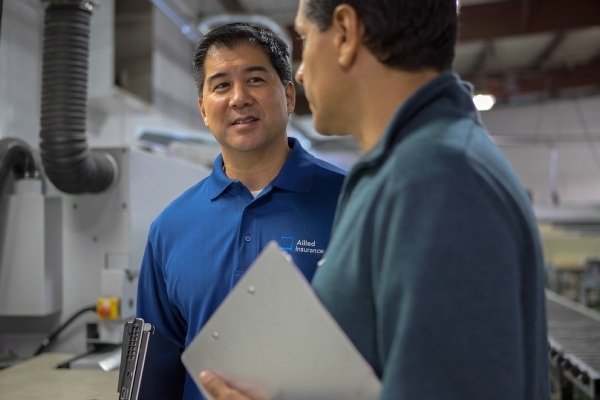 With the Affordable Care Act's (ACA) passage in 2010, small businesses have greater responsibility for covering health insurance benefits when they're of a certain size. It's confusing to figure out what a small company needs to provide, though, and what options are available at a rate they can handle.
Here are a few things to know about the health insurance requirements for small businesses:
When does a small business need to provide health insurance?
Before getting into details about the numbers, know that the government breaks up small businesses into several size categories when determining requirements. When the government says "fewer than 25 employees," what it really means is "fewer than 25 FTEs." When you count your employees, don't just count the number of actual people you've hired.
An FTE is a full-time equivalent, measured by the number of hours people are working at your company. An FTE is considered one or more employees working at least 120 hours a month (on average, 30 hours a week), according to Jonathan Greer, a California broker with Rockridge Health Insurance. If you have two part-time employees each working 60 hours a month, that equals one FTE.
No requirement to provide health insurance.
However, if companies meet certain qualifications in terms of employee salary level, employer contribution toward insurance premium and buying insurance through the government SHOP (Small Business Health Options) program, which pools small businesses together to provide insurance plans that are more competitive, employers may be eligible for up to 50% tax credit on the premiums.
No requirement to provide health insurance
You can enroll employees in a SHOP insurance program, with no tax credit. A few states have changed the definition of a small business to those with fewer than 100 employees, qualifying them to use the SHOP plans as well.
By law, employers must offer full-time employees, working 30+ hours a week, affordable health insurance for themselves and their families. Employers do not have to pay the entire premium.
How to structure health insurance
Even if the government doesn't mandate that you provide health insurance, you might want to offer it anyway to attract the best talent and promote employee health.
Don't worry about offering a benefits package competitive with a Fortune 500 company, because that's usually not possible, said Brad Farris, a small business advisor at Anchor Advisors in Chicago. A small business has different value propositions that might include flexible schedules, the ability to see the result of your work immediately and closer relationships within the organization, he said.
Instead of providing a group policy, many small businesses offer a fixed contribution toward health insurance payments. That might mean paying the amount a single, healthy person would pay for insurance. The employee would pay the rest for his or her family coverage.
Also recognize that business owners sometimes confuse their own needs with their employees' needs. The owner may want a full-featured plan because of health and age issues while employees only want minimal coverage. The business owner can always buy an individual plan instead of participating in the group plan.
Consider getting a cheaper group account by adding a Health Savings Account. The premiums will be lower and you can apply additional money to employee HSA accounts, which may cover more of what the employees want and need.
Disability insurance plans are a less expensive and effective way to supplement insurance coverage. "A good disability policy can solve a lot of problems when someone is too sick to work. It's another way to take care of the people," Ferris said.
Where to go for information?
The Small Business Administration has information on its website about what small businesses need to provide in terms of health insurance, along with links to their SHOP program and information on tax credits. You can also find out about webinars and in-person training sessions run through small business development centers, SCORE chapters or Women's Business Centers. The website is constantly being updated, said the SBA's Natalia Olson. Healthcare.gov is another good resource for ACA health insurance information.
Olson recommends also talking to your lawyer and accountant, as they should be up on how the latest government changes affect small businesses. A health insurance broker is a key person for finding small business health insurance plans. It can be challenging to find an effective and knowledgeable broker, given that brokers aren't highly compensated for small group plans, says Farris. Through networking, you can find a broker to help you.
With government regulations constantly changing, it's tough to stay abreast of the requirements. Continue networking with other small businesses, which may have helpful information as well.