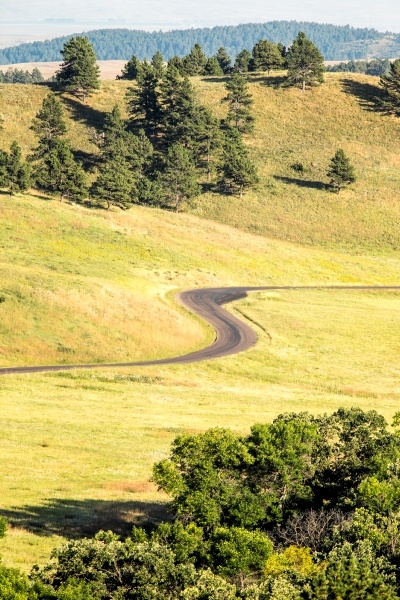 Whether you're seeking to improve your driving technique, you've always dreamed of being a professional racecar driver, or you simply want to drive one of the fastest production racecars in the nation, there's a high-performance driving school to meet your needs.
The most common question high-performance driving schools customers ask is how fast they can go, says Greg Aumick, south regional operations manager for Richard Petty Driving Experience.
"We give them a range of possible speeds from 100 miles to 170 miles, depending on the racetrack," Aumick says. "Their reaction is always, 'I've gone that fast before.' In reality, they've never driven that fast around a corner."
"Everyone thinks they are the best driver out there," Aumick adds. "Once they get out of the car, they are humbled."
Every school requires drivers to take an on-site class before they can get behind the wheel. This typically 30-minute course covers basic aspects of driving, such as proper seating position and hand placement on the steering wheel. Most courses will also go over braking, lane changes and accident avoidance techniques.
One skill that can be applied to everyday driving, says Aumick, is learning to focus your eyes beyond the hood of your vehicle. The further out you look, he says, the more quickly you'll be able to react and the smoother your driving will be.
You'll get suited up for the track. The outfit is a snazzy fire suit is made of flame-resistant Nomex with a crash helmet, provided by the school, as well as closed-toe shoes.
You won't be alone, says Aumick. An instructor rides along with you, providing hands-on, in-the-moment coaching through a microphone in your helmet. "We get you out there and we build your confidence up," he says. "We start you off slowly, because you can't just go out on the track and go 150 miles per hour. You need to learn the track first and learn where you'll be going."
Since there are no speedometers in the racecars, Aumick says, many people are amazed when they get out of the car and learn they were going 150 miles per hour. Often they think they were only going 100.
At Richard Petty, drivers can choose among eight-lap, 18-lap, 30-lap and 50-lap programs. With the longer lap programs, drivers go around the track for eight laps and then pause for some personalized instruction from their coach so they can improve their driving on the next go-around.
It's not just about going fast, says Aumick, but also about how you handle the car. "Your concentration level has to be at 100 percent," he says. "Our instructors help you stay focused and safe."
If you're too scared or too young to drive yourself, the school offers a ride-along with a professional driver, including rides in a racecar with smaller seats designed for children as young as 5 years old. As a passenger, Aumick says, you can still get the sensation of the G-force and fast speeds.
If you're not a NASCAR enthusiast, several racing schools feature driving programs using a variety of other cars. For instance, at Skip Barber Racing School you can choose to drive a Porsche, Mazda or Lexus. If you're a BMW fan, the BMW offers high-performance driving schools on the East and West Coasts that focus on teaching drivers how to push a BMW to the limit in a safe, controlled environment. Porche offers a sport driving school, including programs for couples and for women.
For drivers who just want to improve their skills and aren't looking to race around a track, there is Academi in Moyock, N.C. Academi is known for training law-enforcement officers how to respond safely to high-speed chases, but its programs are open to the public. The facility has three separate driving tracks, the ability to increase or decrease radius corners as well as the capability to simulate rainy driving conditions.