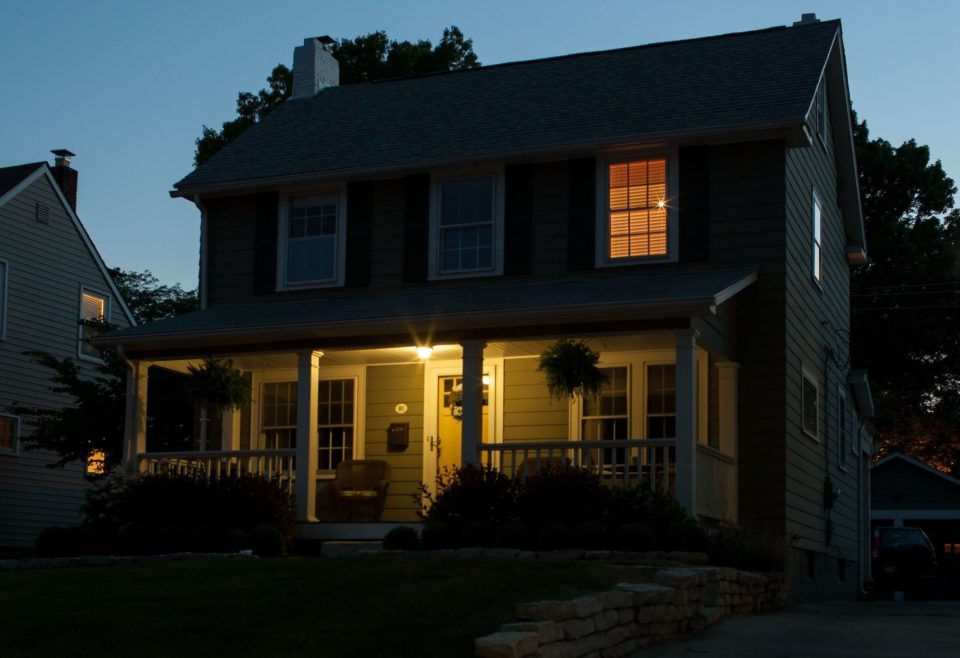 The holidays are a cheerful time, but while you're celebrating, someone may be eyeing those new gifts. Beware of the burglars waiting to get their hands on your presents. According to Nationwide claims data over the past three years, there were nearly 15,000 home thefts during the holidays and travel months of November, December and January.
Here are 5 tips to help avoid being a victim of theft over the holidays:
1. Save the status updates for later
Four out of five burglars used social networks last year to find out when people were not home.
Telling friends and family your holiday plans on social media may seem harmless, but that social media message can be an advertisement to burglars that says, "I'm not home." Don't let your social media behavior while you're gone put your home at risk for a burglary.
2. Add home security devices to your gift list
Adding these items to your wish list can offer some extra protection:
Sensor-triggered lighting
Motion-activated webcams
Smart phone home security
Also look into technology that lets you connect with your phone for 24/7 surveillance when you're on the go.
 3. Close the curtains before turning in
Open blinds may invite unwanted eyes, allowing thieves to check out the layout of your home, or view your belongings.
4. Don't leave ladders up after decorating
Ladders can help a burglar gain access to your home. Once you've hung the outdoor lights, store the ladders and tools in a locked shed or garage.
5. Create categorized inventory lists
Put your gift list-making skills to good use and keep an ongoing record of items in your home. Free apps can help you take inventory with pre-programmed categories and locations.
An inventory list will come in handy if you have Brand New Belongings insurance* coverage, which can help replace your insured belongings if they're stolen or destroyed – regardless of age or condition.
*Optional feature. Exclusions and limits apply. Damaged items may be repaired in some cases. Details vary by state and policy language. Please consult your policy for the specifics of your selected coverages. Subject to underwriting guidelines, review, and approval.