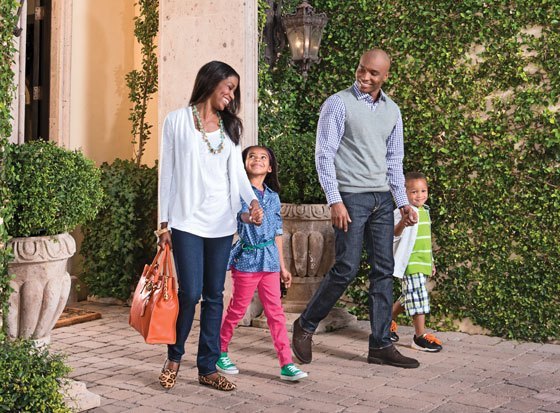 The holidays are a busy time of year for travel. According to U.S. Department of Transportation Statistics, the number of long-distance trips by Americans increases by 54 percent during the Thanksgiving travel period. The number rises by 23 percent during Christmas and New Year's, compared to the average number for the remainder of the year.
Burglars can take advantage of these out-of-town trips to break into homes. According to Nationwide claims data over the past three years, there were almost 15,000 home thefts in the peak holiday travel months of November, December and January.
As homeowners travel, they leave themselves more vulnerable to the occurrence of home theft.
Nationwide Insurance reminds consumers to:
Lock doors and close windows before leaving the house. According to a Nationwide*survey, 25 percent of homeowners acknowledged leaving the front door of their home unlocked when leaving the house at least once in the past year.
Install a home security system and turn it on when you leave. 20 percent of homeowners with an alarm system who were surveyed don't activate it during the day, even though that's when most thefts occur.
Refrain from promoting your travel online; burglars can use social media to find out who is not home.
Put a hold on your newspaper and mail delivery while you are away or having someone pick it up for you.
Even if you take the necessary precautions to protect your home, a theft still can occur. Nationwide encourages consumers to create a home inventory. Nationwide found that 44 percent of homeowners admit they do not document nor keep track of their belongings. Yet, this can be one of the quickest and simplest steps to protect your belongings.
Learn more about how to keep your home safe and what to do in the event home theft occurs or contact your local Nationwide agent. Consumers can also test their theft-prevention knowledge by taking our theft quiz.
*Methodology
The survey was conducted online by Harris Interactive on behalf of Nationwide Insurance from May 21 to May 29, 2013. Respondents were comprised of 1,005 U.S. adults aged 18+ who have a homeowners insurance policy or a condo insurance policy with any insurance company. Results are weighted to the U.S. General Population adults ages 18+ in terms of age, sex, race/ethnicity, education, region and household income. Propensity score weighting was also used to adjust for consumers' propensity to be online. Research participants were drawn from the Harris Poll Online (HPOL) research panel. Because the sample is based on those who were invited to participate in the HPOL panel, we cannot calculate estimates of theoretical sampling error.