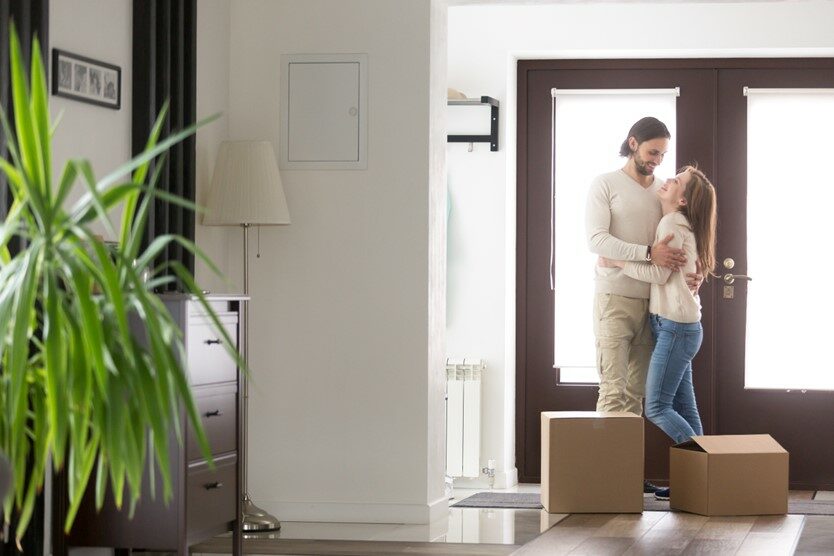 Few experiences are more exciting or rewarding than purchasing a home for the first time. However, the process can be more complex than it may seem. Working with a skilled agent can make things go more smoothly, but remaining involved at all phases is essential. Anticipating and addressing critical issues directly can make the buying experience easier and more enjoyable. It can also help ensure you come away with the best deal. Consider the advice for first-time homebuyers below:
1. Identify your needs in a home.
You have options when purchasing a residential property, including a single-family home, a duplex, a townhouse, a condominium, or a multifamily building with two to four units. Each option has pros and cons, so you must decide which property will help you reach your homeownership goals. [1]
2. Begin building your savings in preparation
Browse first-time homebuyer programs in the city and state where you want to buy. Look at your weekly and monthly expenses to find ways to trim your spending. Rather than saving in an account that pays little to no interest, compare interest rates on options to park your money, such as CDs or high-yield savings accounts. [2]
3. Be prepared to commit to a loan.
The most popular type of mortgage is the 30-year home loan, which gives homebuyers three full decades to pay it off, meaning smaller payments over a more extended period. Search for help finding the best personal loan and get prequalified loan offers in 2 minutes or less. [3]
4. Make sure you understand important terms.
Many homebuyers begin the process of getting a home loan with little or no knowledge of how mortgages work. Here are a few mortgage terms you should consider before signing anything with the lender. [6]
Annual percentage rate (APR) — The interest rate on a mortgage. This is the percentage of the loan amount that you will pay each year in interest.
Adjustable Rate Mortgage (ARM) — also known as a variable-rate mortgage. Interest rates on an ARM change based on a specific index or benchmark interest rate. With an ARM, the buyer's payments may fluctuate significantly over the loan term.
Closing costs/settlement costs — This covers any costs associated with buying or selling a home and can include origination fees, escrow payments, attorney fees, appraisal fees, title insurance, and any other fees required by the lender to complete the transaction. Review these with your mortgage broker to better understand each fee's purpose.
Fixed rate mortgage (FRM) — Interest rates on an FRM stay the same through the life of the loan.
Mortgage Term — The length of the mortgage loan in years. Common terms lengths are 15, 20 and 30 years.
If you aren't sure what a term means, you should ask your mortgage broker; you can also search for it online.
5. Use internet research to help find a real estate agent.
You want to find a real estate agent who understands the market and what you want. Get customer reviews on specific agents in your desired location and discover their recent sales online.
Have you ever seen a house for sale and wanted to learn more about it but didn't want to call the selling agent? With Homesnap, take a photo of the home, and you'll get instant information about the property.
6. Take a closer look during the neighborhood search.
You may think you've found the right home in price, size, and style. But sometimes, less obvious details are more important than what is readily apparent. It may take extra legwork to uncover important points or to confirm your initial judgment about a property; start with a neighborhood search.
You might take a closer look at whether a neighborhood fits your lifestyle. Is it close enough to shopping? To parks and recreational opportunities? Is the neighborhood close-knit? What types of individuals live in the community? Speak with local homeowners about their likes and dislikes.
Calculate your commute to your job. Longer commutes can add stress and additional costs to your budget when paying for gas, parking, or public transportation.
Check the quality of the local schools regardless of whether you plan to have children. Areas in higher-quality school districts often maintain higher property values. However, when considering school districts, you may also want to assess property taxes; in some communities with outstanding public schools, property taxes may be as high as private school tuition.
Finally, visit the neighborhood throughout the day, especially in the evening. The atmosphere could be very different after dark. You want to feel comfortable at all hours.
7. When negotiating a home's price, act quickly and walk away when necessary.
As a first-time homeowner, list your must-haves, nice-to-haves, and deal-breakers. Then, if a house fits your needs and budget, don't be afraid to make an offer. In hot real-estate markets, and especially in high-demand neighborhoods, you have to move fast to get the house you want.
However, if you make an offer and find something about the house is a deal-breaker, such as a compromised foundation, don't be afraid to walk away. It's much easier to change a visually imperfect house into a comfortable and stylistically pleasing home than to deal with much more serious fundamental flaws.
It's also easy to become emotionally attached to a house when negotiating home prices. Getting caught up in a bidding war over a property can devastate your budget. Before making an offer, have a clear expectation of how much you're willing to pay should another buyer outbid you. Then, if you've hit your maximum, do yourself and your budget a favor and walk away.
It may seem strange to make one of the most significant purchases of your life after spending so little time looking at it. But when buying a house, you will often need to make an offer after only spending around an hour or so inside. But if you make your offer contingent on inspection, you can withdraw the offer should the inspector find something wrong with the home. This is a critical step that can secure your bid on a property while mitigating the risk of unknown flaws in the house.
8. Have a professional home inspection.
Home inspections allow a buyer to identify and assess any significant issues with a home before closing. Hire an unbiased construction expert or professional inspector to thoroughly inspect the foundation, roof, other major structural components, and electrical and plumbing systems. Your agent will likely have a recommendation for the inspector.
Stay professional home inspection process and ensure that the contractor you hire is looking at hard-to-see areas. Don't hesitate to ask any questions. If you have concerns about something, it's better to ask them before the sale is complete.
Avoid using inspectors recommended by the seller's agent or employing someone unqualified. That can result in a less thorough inspection and, in some cases, raise conflict-of-interest issues. [4]
9. Check local zoning ordinances.
If you plan to make improvements, such as adding a bedroom or expanding a home's footprint, contact the local zoning board before you buy. Most municipalities try to work with homeowners, but ensuring your project meets local guidelines is best. That may be particularly important for homes in hillside communities or near water because those areas may have more restrictive ordinances.
10. Don't underestimate the hidden costs.
Even after you find a desirable home that fits your budget, you'll still need to account for other costs, such as closing costs, property tax, utilities, mortgage insurance, homeowners insurance, and a maintenance fund. Allocate about 1% to 4% of the purchase price for annual maintenance. [7]
Closing costs are typically about 2% to 5% of your loan amount, with a smaller percentage for larger loans. Some closing costs are set in stone, but many aren't. Lenders have a lot of flexibility over the fees they charge. Borrowers like you can shop around for the lowest closing costs as well as the lowest rate. [5]
11. Protect your new home.
Purchasing a first house ranks among life's most memorable moments. But, after all the work it took to buy your first home, ensure it is protected. If you have questions about homeowners insurance or other aspects of starting life in your new home, Nationwide has resources to help you make the right decisions.
Sources:
[1] "First-Time Homebuyer's Guide," Amy Fontinelle, investopedia.com/updates/first-time-home-buyer (Nov. 4, 2022).
[2] "How much money do you need to buy a house?" David McMillin, bankrate.com/mortgages/how-much-money-do-you-need-to-buy-house (June 1, 2022).
[3] "U.S. mortgage statistics and FAQs," David McMillin, bankrate.com/mortgages/mortgage-statistics (July 11, 2022).
[4] "What Is a Home Inspection Contingency and Why Is It Important?" Amy Fontinelle, investopedia.com/articles/mortgages-real-estate/08/home-inspection.asp (Aug. 12, 2022).
[5] "Average closing costs in 2023: Complete list of closing costs," Gina Freeman, themortgagereports.com/35800/guide-to-mortgage-closing-costs-what-average-mortgage-costs-are-and-how-to-keep-yours-low (Oct. 17, 2022).
[6] "Mortgages key terms," consumerfinance.gov/consumer-tools/mortgages/answers/key-terms/ (Mar. 7, 2023).
[7] "How much does the average home cost to maintain per year? $3,000, according to Angi,"usatoday.com/story/money/personalfinance/real-estate/2022/02/12/average-american-home-costs-3-k-per-year-to-maintain/49780837/ (Mar. 8, 2023).
Disclaimer:
The information included here is designed for informational purposes only. It is not legal, tax, financial or any other sort of advice, nor is it a substitute for such advice. The information may not apply to your specific situation. We have tried to make sure the information is accurate, but it could be outdated or even inaccurate in parts. It is the reader's responsibility to comply with any applicable local, state or federal regulations. Nationwide Mutual Insurance Company, its affiliates and their employees make no warranties about the information nor guarantee of results, and they assume no liability in connection with the information provided. Nationwide and the Nationwide N and Eagle are service marks of Nationwide Mutual Insurance Company. © 2023 Nationwide