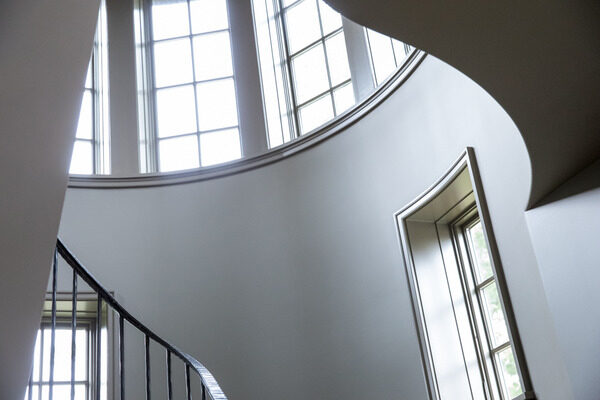 As we head into warmer months, you might want to ensure that your air conditioner is in good shape to keep your home cool. Spring is considered the best time of year to service your A/C unit, but there are tasks you can do throughout the year to maintain the system. This can help prevent future costly repairs and prolong the life of your air conditioner. [1]
Is annual air conditioner maintenance necessary?
To keep your air conditioner from breaking during the hottest days of the year, you might want to have your A/C serviced annually. Can't remember the last time it was serviced? Then it's probably time. The last thing you'd want is a broken air conditioner in the middle of summer and a long wait time to get it fixed. [2]
Air conditioner maintenance prevents breakdowns
One of the main reasons to keep up with regular maintenance is to save money in the long run. Just as a $50 oil change may save a $5,000 engine on a car, regular service on an air conditioner may keep it working like new. If properly maintained, it may last more than a decade without any major part replacements. [3]
Lower your electricity bill
Another way that regular maintenance helps you save is by lowering your utility bill. When you maintain your A/C unit, it becomes more efficient at regulating the temperature of your home. This could help lower your energy bill because the A/C doesn't need to use as much energy to get the job done. [3]
Eliminate air conditioner hazards
Another perk of regularly maintaining your air conditioner is that it ensures the equipment is safe to operate. If there are electrical problems, they can cause fire hazards, electrocution or worse. Periodically checking your furnace, A/C and electrical lines should help catch and prevent any issues. [3]
When to get A/C maintenance
We've already established that it's best if you get your air conditioner serviced once a year, but for optimal performance, you should service it twice: once in the spring and again in the fall. It's best to avoid servicing in summer, the busiest time for A/C repair. Servicing in winter also isn't recommended because running the air conditioner in the cold could damage it. [2]
How to service your air conditioner
Your 2 main options for servicing your air conditioner are to do it yourself or to hire a professional. If you choose to do it yourself, you can optimize your air conditioner's efficiency by cleaning the evaporator and condenser coils, replacing the air filter, cleaning the vents, and winterizing your air conditioner. Just know that servicing your AC unit without a professional may lead to damage and could void your warranty. Proceed with caution. [2]
Hire an HVAC maintenance professional
Certain air conditioner tasks should be left up to the professionals. For example, when installing a new A/C unit, a professional will need to come and estimate what type and size you'll need. An in-depth inspection and yearly maintenance checkups should be done by a professional, along with fixing any electrical issues. [3]
How to clean an air conditioner
While the highly technical maintenance of the A/C unit is typically left to a professional, you can certainly clean it between services to ensure that it's running smoothly. There are 2 parts to cleaning in an air conditioner: the external unit (condenser), and the internal unit (evaporator). [3]
Clean the air conditioner parts
Starting with the condenser, follow these steps:
Power off the unit.
Clear debris and the areas around the unit.
Straighten the A/C fins.
Clean the condenser fan.
Clean the fins from the inside out.
Next, clean the evaporator by following these steps:
Clean the evaporator coil.
Clean the evaporator drain.
Change the blower filter. [3]
Replace the A/C air filter
Because the general rule of thumb is to replace your air filter at least every 90 days, you'll want to do this yourself instead of leaving it to the professionals. Make sure you choose a filter rated MERV 13, which removes tiny allergen particles, helping anyone in your home with allergies and asthma. Another reason to change your air filter is that it can get clogged quickly, making your air conditioner less efficient than it should be. [2]
Clean the A/C vents
Similar to air filters, A/C vents should also be cleaned as often as every 90 days. To clean A/C vents, just unscrew and remove the vents, wipe them with a cloth and remove any buildup that reduces efficiency. Then, vacuum as deep inside the ducts as you can reach to remove any dust. This helps reduce the amount of allergen particles in your home. [2]
Keeping your AC unit in good operating condition with regular maintenance is a great step to improve the value of your home. Make sure to protect your home, and speak to an independent agent to see whether the breakdown of some equipment in your home is covered.
Sources:
[1] "When It's Time to Book an Air Conditioning Service Appointment," www.ahs.com/home-matters/repair-maintenance/when-to-book-a-home-air-conditioning-service-appointment/ (accessed April 2023).
[2] "Air Conditioner Servicing: Here's Why You Should Service Your AC at Least Once a Year," www.angi.com/articles/how-often-does-air-conditioner-need-service.htm (accessed Oct. 2022).
[3] "Air Conditioner Maintenance – What You Should and Shouldn't Do Yourself," www.sacdesignsinc.net/blog/air-conditioner-maintenance-guide/ ( accessed Jan. 2022).
Disclaimer:
The information included here is designed for informational purposes only. It is not legal, tax, financial or any other sort of advice, nor is it a substitute for such advice. The information may not apply to your specific situation. We have tried to make sure the information is accurate, but it could be outdated or even inaccurate in parts. It is the reader's responsibility to comply with any applicable local, state or federal regulations. Nationwide Mutual Insurance Company, its affiliates and their employees make no warranties about the information nor guarantee of results, and they assume no liability in connection with the information provided. Nationwide and the Nationwide N and Eagle are service marks of Nationwide Mutual Insurance Company. © 2023 Nationwide