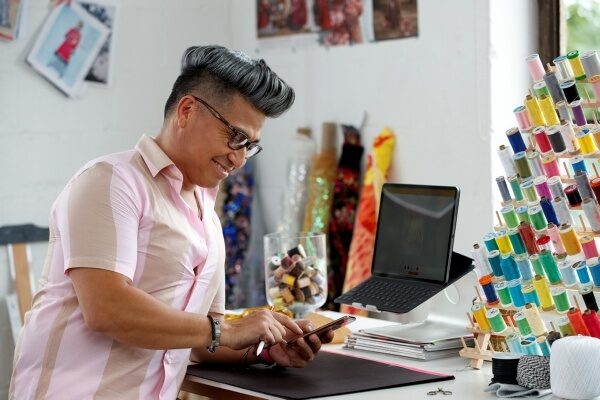 From kicking back at the best BBQ joint in town to swimming at the beach with friends or road tripping with your family – nothing is better than taking full advantage of a beautiful summer day. Here are some of the best travel apps you can use to make the most of this summer.
Stay organized abroad
Price: Free
Want a perfect trip itinerary without having to spend the time and effort of putting one together? Try TripIt. Forward your confirmation emails to TripIt, and then let their professional planners put together your ideal trip itinerary. You can also share itineraries with your travel companions or family at home. When you're getting your documents in order and preparing to leave, be sure to look into travel insurance for extended trips or traveling abroad.
Live like a local
Price: Free
You know your favorite places in your hometown, but do you know how to find the best experiences when you're traveling? How do you know you've picked the best destination? With countless reviews from travelers and locals alike, the TripAdvisor travel app gives you the ins-and-outs of almost any destination imaginable. And, since the information is user-generated, you'll get some unique insights on trip factors you may not have considered.
Protect yourself from pollen, sun and inclement weather
The Weather Channel (Apple | Android)
Price: Free
You can't control the weather, but this app might make you think it's possible. Nearly every feature is customizable: set up storm alerts, save locations, get notified when the forecast includes your preferred running weather, set pollen alerts, see the UV index and more. You can also access radar within in the app.
Save on gas
Price: Free
Find the best gas prices as you travel by using GasBuddy. Have a passenger pull up this travel app when you hit half a tank, and then cruise on forward to the cheapest gas around. This strategy may be able to save you a good amount of money on long road trips.
Monitor tides and currents
Price: Free
Tides Near Me lets you make the most of your beach stay by helping you time activities with the tide. Never miss an opportunity for the best fishing, shelling or morning runs, and don't let the tide trap you at home if you're staying on an off-road part of the beach. This app lets you keep track of tides and currents in multiple locations, all over the world. And if that's not enough, the full version is available for a one time price of $2.99.
Travel on the open road
Price: Free
If you want a totally personalized driving experience, the Waze road travel app is one of the most versatile summer apps out there. Be prepared for what's coming on the road, like potholes, heavy traffic, slow downs, accidents, poor weather conditions and more. With Waze, you can set the speedometer within the travel app to remind you to slow down on those long stretches of highway or if the speed limit changes. You can also set reminders for when to leave, notify friends when you're running late and have some fun with the many voice options. Combined with regular driving safety tips, Waze can go a long way in ensuring you arrive safely at your destination.
Looking for one more thing your phone can do for you this summer? Try keeping you safe. Storing important emergency numbers on your phone makes it quick and easy to get the help you need during an emergency. You can find more summer safety tips, and others you can use all year, in the Nationwide Learning Center.