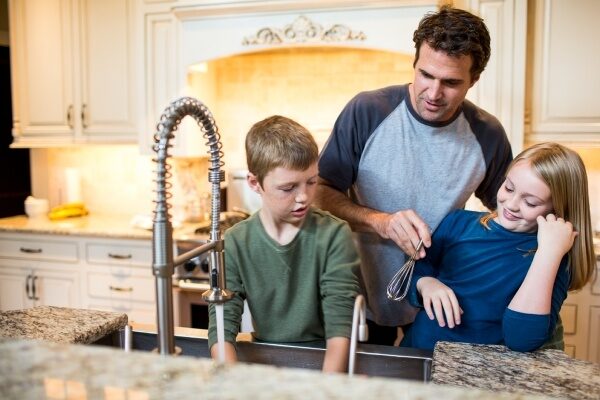 Hard-to-detect leaks can be frightening to homeowners. It's not just the loss of water or the jump in your water services bill that can be difficult to deal with — it's also the corrosive effects of undetected moisture that can cause costly damage and may necessitate extensive repairs.
However, there are tools that can help detect invisible leaks, curbing water usage and lessening or preventing water damage. The same sensor-based technology used to protect the integrity of oil pipelines or heat-prone automotive machinery is now available to help defend your home against mold, mildew, rotted studs and beams, and excessive water usage costs.
Smart water leak detectors
Leak-detection devices, commonly called water alarms, can be attached near pipes, fixtures or appliances that use water, and they sense when water has leaked out of those pipes or onto the floor. Many smart leak devices pair with an app on your smartphone to alert you when leaks are detected or they sound an audible alarm.
You can also choose a detector that not only responds to water but keeps track of temperature and humidity, alerting you to problems such as conditions that might promote mold growth or frozen pipes.
A whole-household system can detect leaks anywhere in your home, automatically shutting off water at the first sign of a leak. This system also allows you to use a smartphone to turn off the water from anywhere in fewer than five seconds.
Other options include:
A wall-mounted device connected by cable to sensors installed in key locations around pipes or appliances like washers and refrigerators
A basic water detector with a battery that lasts up to 10 years
Staying smart in the shower
In addition, there are kitchen and bathroom devices to help you control water usage. For example, some smart showers can time your shower length, lower the water flow when you step away to lather up and keep the shower water at your desired temperature.
When it comes to water in your home, small leaks can quickly develop into a big problem. To be ready for those worst-case scenarios, make sure you're protected by a homeowners policy with coverage for water damage.