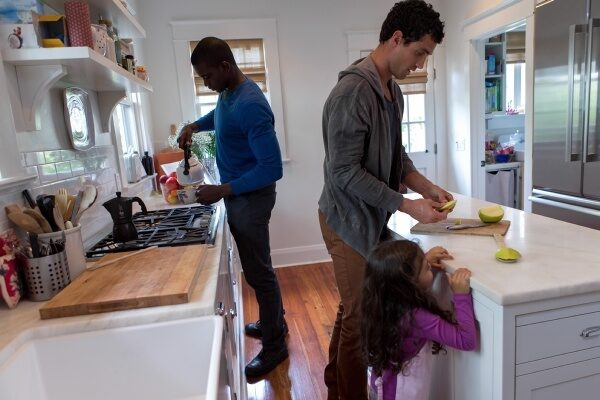 Accumulating things is just part of life. There are the items we need, and then there are those we don't really need — but how much is too much? At a certain point, you may feel overwhelmed or crowded by all of your stuff. Your things may cease to have meaning, or worse, you may not be able to locate important items.
If this sounds right, it might be time to adopt a minimalist lifestyle. From a practical standpoint, relinquishing objects can help you de-clutter your living space. It also may have symbolic value, signaling a change in your perspective and priorities in life.
1. Create a minimalist living plan
You'll have to prioritize the objects you can't live without and those that are less important. Every room in the house can accumulate clutter. Don't ignore any opportunity. Remember that you want fewer items.
One great way to get started with a minimalist lifestyle is to formulate a plan to systematically go through your things and determine what you want to keep. It can feel overwhelming to think you need to tackle everything in one day – and you don't need to. Instead, break each part of the process into steps.
One idea is to set a goal of going through one room a day – or a weekend for larger rooms with more items, like your kitchen. Or, if you have a bunch of boxes to go through, sort one every evening after you get home from work. It can also help to set up a staging area somewhere else in your home; seeing the items outside their "natural habitat" makes it easier to think about their utility. However you declutter, choose the pace that works for you, and remember it's not a race. It took time to accumulate things, and it can take some time to declutter, too.
2. Artwork and decorative objects
Artwork and ornamental objects can create a richer environment, but they're not a necessity and can easily clutter a room. They may serve as a good starting point in your minimalist efforts. Keep only what has nostalgic value or that's meaningful and attractive, and sell or give away the rest. If an art piece is valuable enough, consider donating it to charity.
3. Living with less furniture
Many houses have extra furniture on hand, which can overcrowd the space. Think about taking out pieces, starting with the ones that you simply don't like anymore or that aren't essential for your convenience or comfort. If you don't use it frequently or have a need for it, don't hesitate to get rid of it. Remember that some charitable services and thrift stores will pick up bulky items you want to donate.
4. Kitchen equipment and utensils
Culinary-minded households acquire kitchen gadgets and utensils quickly. You might like the aesthetics of certain items or want to purchase the latest devices. But too many small appliances and tools, like food processors and blenders, can monopolize your counter and cabinet space. So can those utensils you have doubles or even triples of — there are only so many spatulas, serving spoons or pots that you need.
Look for kitchen items you're not using frequently or that you have multiples of. If you do an effective job of streamlining your kitchen, you'll find that this room is easier and more enjoyable to use. This is also a helpful way to prepare for a remodel.
5. Clearing out clothing
It's not unusual to see bedroom closets and dressers overflowing with clothes. Many of us own extra clothing, and many of us also don't wear a good portion of our wardrobes. If you're overstocked, pinpoint the items that you wear most frequently and donate the rest.
With these helpful ideas in mind, it's easier to begin the de-cluttering process on your path to a more minimalist lifestyle. Whether you're preparing for a move, cleaning the kids' rooms after they've left for college or looking into adopting minimalist living, a decluttered living space provides contentment and relaxation.
Looking to enjoy even more peace of mind at home? Nationwide's homeowners insurance coverage can help protect your important belongings, regardless of how minimalist your lifestyle is.