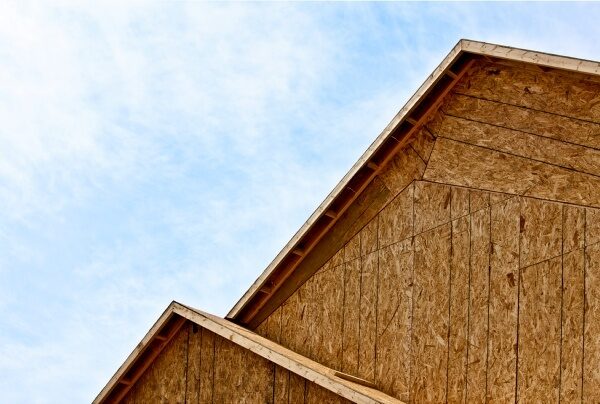 According to the U.S. Department of Housing and Urban Development (known as HUD)[1], the difference between manufactured, modular, and mobile homes all comes down to differences in construction and safety.
Manufactured and mobile homes must be built according to HUD's building codes while modular homes must follow local, state, and/or regional building codes.
Mobile, manufactured, and modular homes are considered "prefabricated homes." Also known as prefab homes, these houses are actually manufactured and built separately at a factory, delivered to your property, and then assembled.
The concept of pre-built homes is not a new one; for centuries these movable structures have been discovered in many different areas of the world. In fact, in the early 1900's, Sears Catalog Homes actually allowed consumers to purchase prefabricated homes via mail-in order.[2]
Homes of this nature offer potential homebuyers an alternate route to traditional homeownership. Depending on the type of prefab home, they also offer you more flexibility in terms of cost.
Mobile homes
So, what exactly are mobile homes? They're homes built off-site that can be relocated with more ease than a traditional home. Mobile homes in the United States were built prior to June 15, 1976, when HUD developed new Manufactured Home Construction and Safety Standards.[3]
Construction – Mobile homes are often built on wheels for ease of relocation. Known as "trailers" or "caravans," they are built using a variety of materials.
Home Design Options – Mobile homes vary in their design and can be customized to fit anyone's lifestyle.
Safety – One of the major drivers of the 1976 policy development was safety. Mobile homes prior to this time were not regulated and therefore could be built according to a wide variety of standards (or lack thereof). Mobile homes do not follow current HUD regulations.
Cost – While mobile homes were once a more affordable homeownership option for many Americans, these types of homes are no longer made due to HUD policy changes in 1976. They have since been replaced by manufactured homes.
Manufactured homes
According to HUD, manufactured homes are any pre-built homes built after June 15, 1976.[4]
Mobile home vs manufactured home
The difference between a mobile and manufactured home is the date the home was built. Prior to the date mentioned above, they were known as mobile homes.
Manufactured homes can be easily relocated, typically cost less than homes built on site, and have a variety of design options. They're also available in several sizes: single wide, double wide, and triple wide.
Single-wide homes are generally a single section and range 18 feet or less in width and 90 feet or less in length.
Double-wide homes are slightly wider, at 20 feet or more and the same length wide. However, they are generally built in two sections as opposed to single-wide homes. Similarly, triple-wide homes are built in three or more sections with varying widths and lengths.
Both double- and triple-wides are less narrow than single-wides and are more similar in floor plan and appearances to site-built homes.
Construction – Constructed in a climate-controlled building facility away from the property location, these homes are assembled in a single piece before being delivered to the homebuyer. Electrical, storage such as closets, plumbing, and stairs are generally built at the facility.
Home Design Options – Manufactured homes can be easily customized. For example, you can choose finishes, flooring, and the design of your manufactured home's kitchen, bathroom, and more. Depending on the size home you choose, you can expand your house to include more rooms.
Safety – Manufactured homes must follow strict safety regulations set by HUD. These regulations and standards mean homes must meet certain thresholds of structural strength and element resistance against wind, storms, and even corrosion, animals, and insects. Internal and external inspections are required during and after construction to ensure the house has safe living conditions.
Cost – According to the U.S. Census Bureau, as of August 2020, the average manufactured home sells for around $88,000 USD, while an on-site home averages around $335,000 USD. While they tend to be less expensive than on-site homes, customizations, location, and materials can drive the price up. However, they do not appreciate the same way on-site built homes do.[5]
Modular homes
Modular homes, like manufactured ones, are constructed in a climate-controlled off-site facility.
So, is a modular home the same as a manufactured home?
No, the difference between modular and manufactured homes is that modular homes are assembled in modules, or large sections. Once each section is completed, it's transported to your property location and assembled on a foundation there.
Unlike manufactured ones, they don't need to follow federal HUD regulations. Instead, construction of modular homes must adhere to local, state, and regional code requirements.
Another major difference between modular and manufactured homes is their ability to be relocated. Once modular homes are built, they cannot be moved.
Construction – If you're wondering how to tell if a home is modular, look at where and how they are built. Like on-site homes, they are built on a permanent foundation compared to on a chassis like manufactured/mobile homes. However, if it's built off-site, it's considered modular. Also, electrical, plumbing, foundation, and sewage aren't included; these necessities must be built on-site.
Home Design Options – Options for customization are endless with modular homes. You can choose a variety of add-ons including finishes and flooring. Modular homes can also be built to be more energy-efficient and environmentally-friendly.
Safety – All modular homes, like on-site homes, must be inspected during and after the construction phase prior to delivery by third party inspectors to assess if they're up to local, state, and regional code.
Cost – Once built, modular homes are considered real estate and appreciate like on-site built homes. They can be more affordable than on-site options since there are built in factories, making construction faster, and aren't subject to weather delays.
Choosing a home that's right for you
Realizing your dream of homeownership is more possible than ever with prefab homes. Finding out which one is right for you is a matter of cost, location, and customization. Learn all about the basics of buying a home here.
Both manufactured and modular homes offer a variety of home design options, affordability, as well as safety, knowing federal, local, state, and regional construction codes must be followed.
Of course, buying a home is no small decision.
In addition to determining what kind of home suits your lifestyle and goals best, there are other factors to consider, including hiring reliable contractors to build and maintain your property and finding the right homeowners insurance.


[1] U.S. Department of Housing and Urban Development, Accessed May 2021.
[2] Sears Archives, Accessed May 2021.
[3] U.S. Department of Housing and Urban Development, Accessed May 2021.
[4] U.S. Department of Housing and Urban Development, Accessed May 2021.
[5] How Much Does It Cost to Buy a Mobile Home?, Accessed May 2021
Disclaimer:
The information included is designed for informational purposes only. It is not legal, tax, financial or any other sort of advice, nor is it a substitute for such advice. The information may not apply to your specific situation. We have tried to make sure the information is accurate, but it could be outdated or even inaccurate in parts. It is the reader's responsibility to comply with any applicable local, state, or federal regulations. Nationwide Mutual Insurance Company, its affiliates and their employees make no warranties about the information nor guarantee of results, and they assume no liability in connection with the information provided. Nationwide, Nationwide is on your side, and the Nationwide N and Eagle are services marks of Nationwide Mutual Insurance Company. © 2021 Nationwide.