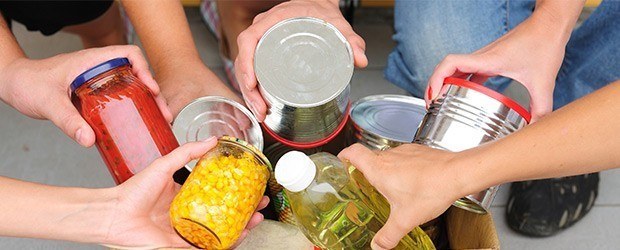 Donations help others — and can cut down on your taxes.
Non-profit charities range in mission from saving abused animals to increasing literacy rates to improving homeless shelters. No matter what your favorite cause may be, there is likely a charity devoted to supporting it.
American taxpayers with annual incomes of $50,000 donate an average of 4.7% of their salary to charitable organizations, according to a 2012 report by The Chronicle of Philanthropy. Charitable giving may feel out of reach for your budget, especially when you are busy keeping up with all your own expenses. But regardless of the size of your donation, your generosity can make a meaningful difference. And the truth is that it can benefit you, too.
How the Standard Deduction Works
Donations to qualified charitable organizations may be deductible against your taxable income. You'll get the biggest takeaway if you itemize your deductions on your annual income tax return. This would mean that your total deductions, including charitable donations and other items such as educational or medical expenses, exceed the standard deduction.
The standard deduction is a fixed number that changes each year. For 2013, it is between $6,100 and $12,200, depending on your filing status. If a generous donation to charity takes you over your standard deduction threshold, you can itemize and benefit from a bigger tax deduction. "Some people think, 'Oh, if I make this $500 donation I'll save on my taxes,' but that isn't really true unless you exceed the standard deduction," says Camille Gaines, founder and owner of financialwoman.com. "Be as conscious about your giving as you are about spending and saving."
Organize Your Giving
Gaines recommends reviewing your tax deductions from previous years with a Certified Public Accountant (CPA) to determine your rate of charitable giving. Add up your deductions to see if you can itemize on your 2013 return. You can deduct only donations made during the tax year. You can also look ahead to 2014 and create a regular monthly or quarterly plan for giving.
When you do make donations, be organized. Request paper receipts for all charitable transactions. Use one credit card or checking account to make all your donations to help you keep track of every dollar you give, Gaines suggests. Plus, the IRS requires a receipt for any single donations over $250; the receipt must identify the precise amount and confirm that you received no goods or services in exchange for your contribution.
"Good record-keeping is important," Gaines says. "Even small donations can add up."
Schedule Your Financial Review. Contact your agent, or call a Nationwide investment professional at 1-855-529-2729, to set up your financial review.*
*The information included in this publication was developed or obtained from sources believed to be reliable. Nationwide Insurance its related entities and employees make no guarantee of results and assume no liability in connection with the information provided. This publication, and the individual articles in the publication, are for informational purposes only, do not provide a substitute for engaging professional financial advice or legal counsel, and do not constitute professional financial or legal advice. It is the user's responsibility to confirm compliance with any applicable local, state, or federal regulations.