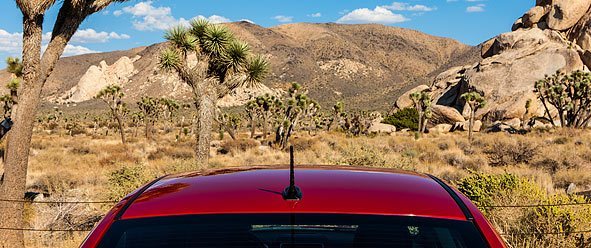 Smart tips to keep your premiums from rising due to your own negligence
We'd all like to keep auto insurance costs as low as possible, but have you ever thought about which particular driving behaviors can send your rates soaring? Some traffic offenses are more costly—not to mention dangerous—than others.
Reckless driving is the biggest red flag—boosting insurance premiums by 22 percent, according to an analysis of more than 490,000 policy quotes from Insurance.com. DUI is second, at 19 percent, followed by driving without a license, at 18 percent.
But even if you stay stone-cold sober behind the wheel and don't intentionally do something dangerous or foolish, you're far from immune to a premium increase. Careless driving, for example, can send premiums surging by 16 percent, according to the Insurance.com research.
Here are ways you can avoid an increase in your insurance payments:
Dial it back. If you have a need for speed, you'll pay for it with tickets and insurance points. Think you can evade the fees because you know which roads are routinely patrolled by law enforcement? Don't bother taking the chance: Speeding in excess of 30 mph over the limit will increase insurance rates by 15 percent, according to the Insurance.com analysis.
Keep a cool head. Road rage incidents can result in more than high insurance premiums: You could end up losing your license or going to jail. In fact, the state of California, which often leads the way for legislation adopted by other states, has classified road rage as a felony assault with a deadly weapon. It's punishable by a fine of up to $10,000, a suspended license and/or a four-year sentence. At least 14 states have passed special laws addressing aggressive driving and road rage.
Chose you words wisely. Want to know how to quickly turn a relatively minor offense into something serious? Try being arrogant or argumentative with an officer. Even if you think a question such as, "What seems to be the problem?" sounds benign to you, it can rub an officer the wrong way, especially since every stop represents a potential hazard to that officer's personal safety.
Respect the court. Your last chance to reduce your ticket severity—and therefore any potential insurance premium fallout—remains with the judge. Be smart; dress in business attire; speak clearly and do not verbally attack the testifying officer under any circumstances. Address the judge as "Your Honor" and show similar respect for others taking part, such as the prosecuting attorney and the police officer. Be sure to consult your attorney if necessary.
Nationwide wants to reward you for all you do to stay safe behind the wheel. With Vanishing Deductible, you can earn $100 off your deductible for every year of safe driving.
Vanishing Deductible is an optional feature. Annual credits subject to eligibility requirements. Max. credit: $500. Details and availability vary by state.