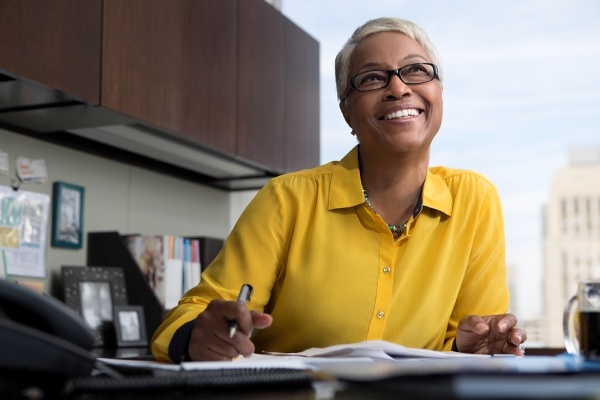 Your business can only thrive if there are enough customers for its products and services. Learning how to do market research, and executing it correctly, should be a key part of your strategy. It helps you determine who your company's customers might be, where to find them, and even how to keep them.
The steps outlined below can help you conduct consumer research more effectively.
Get specific
Narrow down the best path for your business and most likely customers. Do you eventually want to expand your company to operate regionally, nationally or even internationally? Are you a brick-and-mortar retailer looking to generate foot traffic, or is your priority reaching consumers online? Are your products expensive and therefore more likely to appeal to a wealthier clientele, or are you looking to reach a mass market?
As you answer these and other questions, stay organized. You want to be able to reference specific information quickly. Remember that consumer research isn't a one-time task. You'll need to revise your consumer research as your business grows and the markets change.
Learn how to do market research online (and offline)
Once you identify your customers' likely backgrounds, learn more about them: where they are, how many there are and how much they have to spend. You can find much of this in government databases. For example, the U.S. Census Bureau has information on age and ethnicity, and the Bureau of Labor Statistics has data on income, employment rates and occupations. The Small Business Administration has helpful information about where to find consumer information.
There are a number of resources to help you in your explorations, including government databases, industry studies and surveys, and companies that specialize in analyzing potential markets. Good judgment is also important as is an observant nature; you may spot a consumer trend as it's taking off or notice the need for your business in a particular market even before analysts register it.
If your market is local, city or state economic development offices may have useful information, or you can turn to a trade association or consulting firm that may have already done analysis on your potential market. Although some of this may be available online for free, you'll most likely have to pay for comprehensive research. Consider your local public library, where researchers can help you find specific facts or offer guidance on navigating complex databases.
Do demographic research by creating personas
Small business market research is all about getting to know potential consumers through hard data. Creating personas involves describing fictional prototypical customers can make data more understandable. For example, if you're looking to sell your service to women with young children and high disposable income within 10 miles of your store, define that ideal female customer. How does she dress, how much time does she have and what are her concerns? The specific characteristics you consider depend on the product or service you sell.
If you're selling technology to help medium-sized businesses better manage inventory, what is the title of the employee who makes the purchase decisions? What are his or her areas of expertise and concerns?
Part of your research can include thinking about how your target persona will find you. What media does this person use? Will the customer walk past your store, see your ad in a magazine or check for your company on social media? This information can help you define strategies to better target consumers.
Focus your customer research on likely buyers
As your business evolves, you can collect additional information on customers. Whether you access sales records, conduct focus groups or follow your customers on social media, you'll have a better idea of who they are. Then you can use that information to serve them better, target new customers or develop new products.
Research isn't failsafe. Be open to the unexpected, and trust your instincts even if something seems counter-intuitive at first. You may create a trend that can lead to big sales.
Whatever your business, you may want advice to help it grow. Check out Nationwide's small business resources for more information.