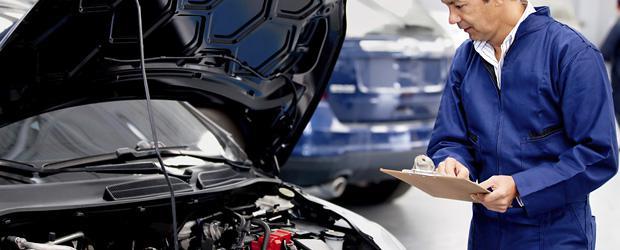 An automotive recall can hit home, but the process may be relatively painless.
It can be quite unsettling to discover that your car has been recalled. And it's happening more than ever: There were 632 recalls in the U.S. in 2013, impacting 22 million vehicles, according to the National Highway Traffic Safety Administration (NHTSA). This year, there have already been more than 120 recalls affecting nearly 13 million cars, putting 2014 on pace to break the previous record set ten years ago.
"With so many new cars on the market every year, the chance of yours being recalled at some point during its lifespan is pretty good," says consumer auto expert Kristin Varela of Cars.com.
What is a recall?
For starters, a recall can result from a number of events. Car manufacturers will put their products through multiple tests, and may issue a recall based upon subsequent findings. Or NHTSA will call for a recall after investigating a number of complaints from owners. If your vehicle is subject to a recall, don't panic. It doesn't necessarily mean that the car has a defect, as sometimes it's intended to check for potential ones, Varela says.
"Recalls are issued because the defect or possible defect might make the vehicle unsafe in some way," she says. "You don't have to wait to be contacted by mail, which happens two or three months after a recall is announced. After all, chances are you are transporting your most precious cargo: your family. It's always better to be safe than sorry." (To stay connected, NHTSA provides recall notifications and updates. You can sign up there to receive notifications via email, or have alerts sent directly to your phone through NHTSA's Safer Car app.)
What should I do if my car is recalled?
The recall letter should have instructions on how to proceed. Typically, you will be advised to take your vehicle into an authorized local dealer to check for defects, update software, or replace parts. Make sure to call and setup an appointment beforehand.
Is there a cost to recalls?
For any recall, defective parts are replaced at no cost to the owner. As for anything else? That depends upon the manufacturer in question. However, automakers have been known to provide free rentals, taxi reimbursements and even the free pickup/return of the vehicle in question.
Don't brush it off
Whatever you do, never take an auto recall of your model lightly or – worse yet – do nothing. "For obvious reasons, ignoring a recall is not a good idea," says attorney Ben Zimmermann, a principal at Boston-based firm of Sugarman & Sugarman. "It's not safe to the owner or the public. Even defects in seemingly minor parts of a car can have disastrous consequences. A floor mat, for example, when designed improperly can interfere with brakes and jam accelerators. Recalls are intended to save lives."
In addition to paying attention to vehicle recalls to stay safe, having the right auto insurance is another safety essential. Learn about Nationwide's available car insurance coverage options today.