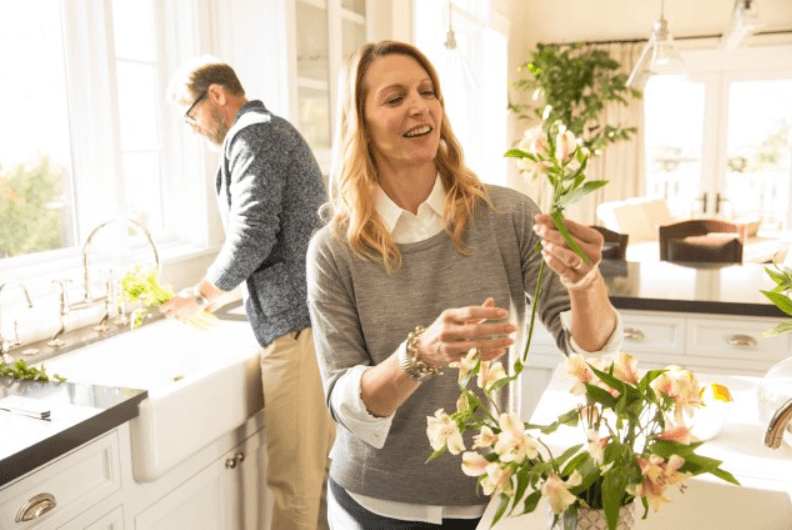 Preparing for a home inspection is an important part of selling your house. Buyers and their mortgage lenders want to find out if there are any hidden problems in the house, and an inspection is the best way to obtain that information. In many cases, a sale may be contingent on a home inspection.
Important home repairs
As you prepare, it's a good idea to fix anything that needs repair as soon as possible so they don't come up during the inspection:
A leaking roof
Even a small roof leak can let water into your attic, ceilings and walls. This can cause more than just decorative damage—it can promote the growth of mildew. Plus, long-term exposure to moisture can cause structural damage to the roof and attic.
Faulty wiring
Damaged or improperly installed electrical wiring is a serious fire hazard. It can heat up and smolder for months before catching fire. Possible signs of trouble include frequent power outages, flickering lights, and loose plugs or electrical shocks, says the U.S. Consumer Product Safety Commission. If you have any doubts, have your home's electrical system inspected—and have problems repaired by a professional. Never try to make repairs yourself.
Defective plumbing
Poorly installed or faulty plumbing can cause more than a giant flooded mess. It can lead to burns by scalding if there's a problem with the pipes or the hot water heater. Mistakes made during installation can also lead to a build-up of bacteria, viruses or carbon monoxide that can cause serious illnesses or even death.
Structural problems
Even the perfect home may have a few imperfections, and that's no big deal. What could be a problem, though, are signs of structural issues that could lead to huge hassles down the road. Some things to look for are major cracks or flaws in the foundation, sloping floors, doors or windows that don't open and shut properly, or faulty siding. Have a professional inspector take a look and address structural issues earlier rather than later.
Home inspection tips
Now that you've addressed any necessary home repairs, The following home inspection tips for sellers can help you make sure that your home is ready and that you've taken all the steps necessary to prepare. [1]
Clean up your home
Cleaning your home and removing clutter before an inspection does two things: it makes the inspector's job easier, and it also gives the inspector a better overall impression of the home. A clean, fresh house indicates you take care of your home, which also tells the inspector that you probably maintained equipment and appliances well.[2] The inspector doesn't have to look past any messes and may have an easier time reviewing what they really need to examine.
Compile files
Provide a file of documents that shows what kind of repairs, maintenance and improvements you've done on your home through the years. This helps the inspector do their job. Make sure you also include any paperwork for insurance claims you might have had on your home.[1]
Understand what's involved
A home inspection is an inspection of every aspect of your home, from plumbing and electrical systems to the structural components, grounds, exterior and even the doors and trim. Keep that in mind when you're preparing to sell your home and preparing for the inspection.[1] If the inspector finds any serious issues, it's important to be prepared to fix them or anticipate buyers using them to negotiate on the price.
Don't turn off the utilities
Even if you've already moved out of the home, it's important that the utilities are still connected. Without electricity and water, the inspector can't test things like the stove, HVAC, dishwasher and other appliances.[2] This results in an incomplete inspection.
Leave the light on, too
If you have a gas water heater, stove or furnace, it's important that you leave the pilot lit. In most cases, the home inspector won't re-light a pilot light because of the insurance liability involved.[2]
Provide access to all parts of the home
Locked basements and attics or garages that have boxes stacked all the way to ceilings can end an inspection immediately because the inspector can't access what they need to do a full evaluation of the home. Make sure that walls and electrical outlets are easy to see and that doors are unlocked to provide access; this goes for gates and storage sheds, too.[1]
Clear the house exterior
The home inspector needs to see the foundation of your home from the outside, so clear dead tree branches and trim bushes that make this task more difficult. Move items like trash cans and hoses that can also make it more challenging to look at the foundation.[2]
Plan some time away
Sometimes, inspectors can be uncomfortable having the homeowner present while they're doing the inspection. If possible, make plans to be away. Give the inspector a number where they can reach you if needed, and plan to spend about three hours out of the house.[1]
Put up the pets
Finally, if you can't take your pets with you when you leave, make sure they're secured in a crate and not out in your yard — the inspector may need to access your backyard. This keeps them safe during the inspection and also makes it easier for the inspector to work in and around your home.
Knowing what to do before a home inspection makes it less stressful for everyone involved. If you're looking for more ways to help the sale go smoothly, learn about how staging your home can make it more attractive to buyers.