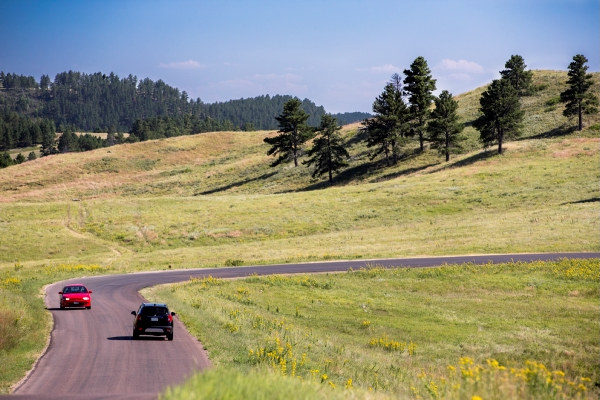 As the search for cleaner, greener vehicles continues, fuel cell vehicles are beginning to gain some traction. Most consumers, however, are still trying to learn more about what they do and how they differ from electric and traditional cars.
With Honda's Clarity and Hyundai's Tucson Fuel Cell already on the road, and with Toyota scheduled to release its much-anticipated Mirai in the first half of 2016, the use of fuel cell technology is now appearing as a viable alternative to gas and electric cars.
What are fuel cell vehicles?
Fuel cell vehicles, or FCVs, don't use any gasoline but run on hydrogen. The fuel cells convert hydrogen and oxygen into electricity to create the same quiet ride electric vehicle owners enjoy.
"Hydrogen is the cleanest fuel you can get because the only emission you have from it is water," explains Tim Young, CEO of HyperSolar, which has developed technology to make renewable hydrogen using solar power. Currently, most hydrogen is made using natural gas, but new technologies such as those developed by HyperSolar could eliminate the use of all fossil fuels and could make FCVs the cleanest, greenest cars on the road.
While electric vehicles have been held up as "the" alternative to conventional gas guzzlers, FCVs could give them a run for the money. Some automakers already have placed their bets on electric, while others, such as Honda and Toyota, want to test the waters with hydrogen. Mercedes and BMW are among the manufacturers who are dabbling in both.
"I think, just as with solar power, hydrogen is in its infancy right now," Young says. "Over time, people will become more comfortable with it. Having big names like Toyota entering the market will help, but it's going to take time."
An uphill drive
Hydrogen cars face many of the same hurdles that EVs have had to overcome, the biggest of which is the logistics of actually being able to refuel the car. According to the U.S. Department of Energy, the U.S. presently has 21 fueling stations for hydrogen vehicles, and 18 of those are in California. Young says the lack of a fueling infrastructure – and the cost of developing one – is one of the greatest challenges facing the FCV industry.
"The number of stations we have now are few and far between," he says. "California is trying to bring 30 stations online by the end of the year, and 100 by 2018. The good news is, once the infrastructure is in, it's similar to the way we fill our tanks now. You can fill a car with hydrogen in four or five minutes instead of having to wait for a battery to charge like you do with an electric."
Once the fueling infrastructure is in place, Young believes, consumers will find plenty to like about FCVs.
Benefits of fuel cell vehicles
"Once people see it exists, I think it will get there. The absolute zero emission, the fact that you can fill the tank in just a few minutes and get a better range than [EV] batteries – I think people are going to see a lot of benefits to them."
FCVs have ranges that exceed the current capabilities of electric; the Clarity, for example, has a range of 240 miles, and Hyundai's Tucson reaches 265 miles. The Mirai will have a range of more than 300 miles.
"There are a lot of capabilities with hydrogen," Young says. "Just like with solar, I don't think [the industry] will get where it needs to be without incentives at the state and federal level. I think only time will tell, but I think the 'green' people are going to embrace it."