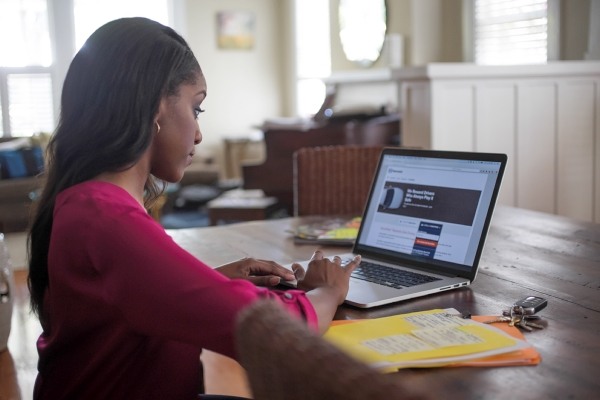 Your personal information is everywhere, from your email account to the contents of your wallet to your credit card records — and hackers are out to get it.
Once you've been hit by identity fraud, getting your life back on track is an uphill battle. That's why it's crucial to have proper protection. One way to fight back against security breaches is with identity theft insurance.
Threats to your personal information
With increasingly advanced hacking technology, the opportunities for thieves to steal your identity are more numerous than ever. It could be as simple as getting your wallet stolen or falling for a deceptive phishing scheme.
Cyber security is a concern no matter the size of your operation. Individuals and businesses face similar risks when it comes to identity theft, according to Bryce Austin, CEO of TCE Strategy. The main difference lies in the varying sophistication of hacking techniques.
While consumers and corporations are taking more precautions to keep their information safe, breaches can and still do occur. That's why it is recommended to go one step further and follow these tips when creating passwords:
Don't use personal information that would be easy for a hacker to guess, such as the names of your children or pets
Make your password a mixture of letters, numbers and symbols.
Use a long password, since it will be much harder to figure out than a shorter one. Gmail security experts recommend taking a phrase that's familiar to you and turning into a password using letters and numbers. For example, "My favorite place to be is at the beach with Tom" would become "Mfp2bi@tbwT."
The harm of identity theft
Identity theft is an alarming experience. As a victim, you may feel stripped of your security or worry you can never safely share your information again. Identity theft insurance can give you the peace of mind you need to move forward.
"There are some areas in our lives where we have no choice but to have insurance," Austin says. That's why consumers must "quantify the amount of grief and the amount of potential loss they will have from a … cyber security incident."
It's no surprise identity theft is a costly burden. Data from the Justice Department show identity theft accounted for $15.4 billion in total financial losses in 2014.
Much of the stress that results from identity fraud is related to financial loss. When a thief gets hold of your personal data, there's no telling how that information might be abused.
Why identity theft insurance?
Identity theft insurance will provide you with some expense reimbursement to make up for the financial blow. In some cases, you may also be eligible for an emergency cash advance.
But just as important as preventing a drain on your bank account is the amount of support identity theft insurance provides, Austin says. In an instant, you can reach a resolution specialist to help you assess your risks and determine the best course of action. A specialist will help you contact the appropriate banks, creditors and agencies with a stake in your personal data. If any documents such as your Social Security card or driver's license have been stolen, an agent can help you get them replaced.
You can also take advantage of credit monitoring for an extra layer of protection. This service will help you keep tabs on any suspicious activity and stop it in its tracks. It's one more way to take the pressure off and ensure your information is safe.
That assistance from identity theft insurance is invaluable for bouncing back. It's not just money that's affected in this situation. Austin points to the other losses such as productivity, reputation and time. The effects of identity theft can be long lasting, going beyond just fraudulent charges.
People need to be vigilant about threats to their personal data and take control, Austin says. Identity theft insurance can make it possible.
See how Nationwide can protect you from fraud with identity theft insurance, and don't miss these 4 steps you can take to keep your personal data safe.