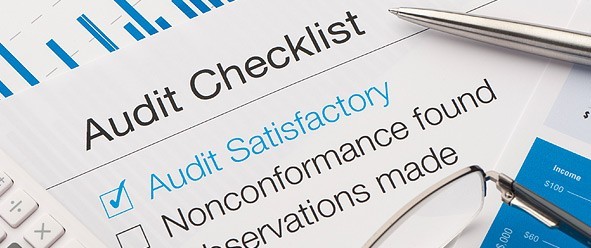 What you need to know before it happens.
The Internal Revenue Service calls it an examination, but the rest of us know it as the dreaded "A" word: audit. Only a small percentage of taxpayer returns are selected randomly for audit each year. If you are among the chosen 1 percent, how you respond can make a big difference. These essentials can help you prepare for and survive an audit.
DON'T let your nerves get the best of you
An audit is no assumption of wrongdoing, so try not to be defensive. Self-confidence counts. Answer the questions you are asked and produce the documents they request.
DO seek a professional if you need help
If an accountant or tax professional prepared your original return, they should handle the audit at no or low cost to you. But even if the return was self-prepared, you may need to bring in an audit expert to sort out and build your case. If you simply can't afford to hire help, find out if you qualify for help from an IRS Taxpayer Advocate.
DON'T throw anything away
When it comes to tax receipts, hoarding can be a good thing. Before discarding any financial statement, invoice or receipt, consider whether it supports your tax return. Generally, the IRS reviews returns within three years. But you can play it safe by holding onto everything for up to seven years, which is the longest period of limitations for the IRS. If you are audited and lack some documentation, you can always attempt to reconstruct a record, but that's a lot of work. Stay organized and the process will go more smoothly.
DO keep personal and business records separate
The IRS has a keen eye for self-employed or small-business deductions that walk the line between business and personal, so be clear about where that line is drawn. If you do deduct business expenses, get in the habit of documenting everything. A restaurant receipt for a business meal should include notes on whom you met with and what was discussed. If you take a home-office deduction, the office area is no longer part of your family's living space. Keeping separate your business and personal banking and recordkeeping can also help you make these distinctions clearer.
DON'T ignore mail from the IRS
If you are selected for examination, you'll likely be notified by mail. Always open and read through any IRS correspondence. Typically, the agency will let you know it has reviewed your return and recommends specific changes. If you agree with the changes, you can simply pay any amount due and be done with it (you may even get an additional refund). If you disagree, you may be required to present additional documentation or have an in-person meeting with an IRS agent.
DO get to know your rights
Once you get an examination letter, become familiar with the Taxpayer Bill of Rights from the IRS. It explains the process, how to appeal and even how to negotiate. Go in strong, and don't be afraid to stand up for your position, as long as it's worth defending.
Are you ready for an audit? If your financial paperwork is in disarray, Nationwide online banking can help you get organized. Managing your money couldn't be easier or more convenient.
The information included in this publication was developed or obtained from sources believed to be reliable. Nationwide Insurance its related entities and employees make no guarantee of results and assume no liability in connection with the information provided. This publication, and the individual articles in the publication, are for informational purposes only, do not provide a substitute for engaging professional financial advice or legal counsel, and do not constitute professional financial or legal advice. It is the user's responsibility to confirm compliance with any applicable local, state, or federal regulations.