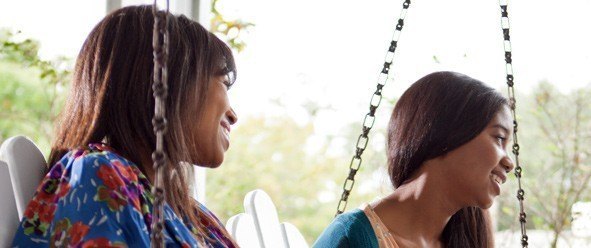 How to help determine whether more education is worth it.
A college education is expensive, but it can help you get ahead in life. How can you tell if it's worth it for you and your family?
According to CNN Money, the average four-year college costs $15,000 per year for tuition, room and board, though schools may cost more or less, and financial aid varies widely. Also, most people pay less than the "sticker price" for college, according to the College Board.
No matter what you pay for a college education, the results are hard to argue with: people with college educations earn more. According to 2011 Census figures, over your lifetime, if you have only a high school diploma you will earn almost $1 million less than someone with a bachelor's degree. That likely dwarfs the cost of paying for college and the possible lost wages over those years. Here's what to consider if you plan to go or send your child to college.
A matter of degree
Associate degrees cost less than bachelor's degrees, but that's because they don't offer the same thing. The difference in earnings is marked, and the jobs you can get with the different college degrees vary too. To help you decide which degree makes sense for you, consider whether you want even more schooling afterward—a medical or other professional degree—and what type of job you want.
Partial credit
Many students get an associate degree at a relatively low-priced community college, then move on to a more expensive college or university to get their bachelor's degree, making the process less of a financial burden. Many institutions offer a prior learning assessment that provides credit for verifiable skills acquired through life or work experience. Additionally, some but not all institutions grant credit based on a satisfactory score on the College Board's College-Level Examination Program.
Go the distance
More and more colleges are offering online courses as part of their degree programs. Choose a regionally accredited institution so you'll be eligible for federal financial aid programs. The Online Education Database provides independent evaluations and rankings for accredited programs.
Make it affordable
If you need to finance your college education, federal student loan programs such as Perkins and Stafford are your best bets. Be sure to look into loan forgiveness programs from agencies such as the U.S. Department of Health and Human Services. Tax credits such as the American Opportunity Tax Credit and the Lifetime Learning Credit also make paying for a degree easier. You may also qualify for grants and scholarships that do not need to be paid back. Learn more about paying for college at bigfuture.collegeboard.org.
Keep in mind also that life insurance can help fund education needs. Contact a Nationwide agent online or call 1-877-OnYourSide today to learn how.
A college education can enrich your life financially and widen your opportunities. It helps to approach this challenge with a clear sense of what it will cost, and how you will get there. Planning for how you will pay for it and exploring your options will help get you on the right path.
The information included in this publication was developed or obtained from sources believed to be reliable. Nationwide Insurance its related entities and employees make no guarantee of results and assume no liability in connection with the information provided. This publication, and the individual articles in the publication, are for informational purposes only, do not provide a substitute for engaging professional financial advice or legal counsel, and do not constitute professional financial or legal advice. It is the user's responsibility to confirm compliance with any applicable local, state, or federal regulations.