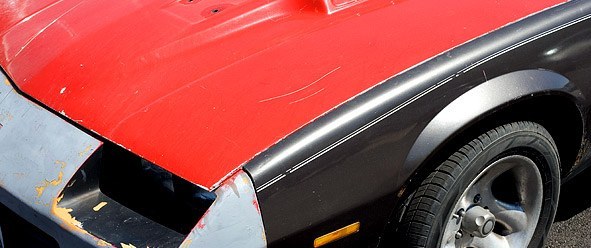 Should I buy a new car? These cues may mean your car is on the way out.
There's nothing wrong with being frugal. But there comes a time when you really should strongly consider replacing your ride. How do you know when that time comes? Here are some suggestions to help you make the decision:
Odd noises. Weird noises in themselves are often just that—noise. They could be traced back to something like a loose piece of trim that can be easily corrected—or to an engine on its last legs. As cars get older, they do tend to develop more strange sounds."This is why, any time your vehicle starts to make an odd noise, you should get it checked out by a professional," says Robert Hills, senior education program manager at the Universal Technical Institute, an automotive-technology education provider. "In most cases, it won't be anything serious."
Cost. If there is a serious problem, you need to weigh the pros and cons of getting rid of your automobile. Hills says it's important to evaluate the vehicle's age, overall reliability, resale value and the cost of the repair versus a new car payment over the next 12 months. A $2,000 repair over a year would amount to a $166-per-month payment."If the regular maintenance costs over a year look like they will exceed the car's value—or you have a major engine or transmission issue—it's probably time to get a newer vehicle," Hills says. "But not everyone wants a car payment every month. As long as routine maintenance is carried out on a regular basis, modern vehicles are capable of reliable and safe travel for many thousands of miles."
Emergency replacement. If cost is a top consideration for a new vehicle, especially if you need one right away, then research online for those that maintain high reliability ratings over time."Look for a two- to four-year-old model with a good service history and 40,000 to 60,000 miles on it at the best price you can find," Hills says. "Maybe it won't have the bells and whistles of the latest models, but it also won't have much going wrong with it."
Buying a new car? Don't forget to check your auto insurance to see how Nationwide may be able to help you save. Speak with your agent about the coverage you need.