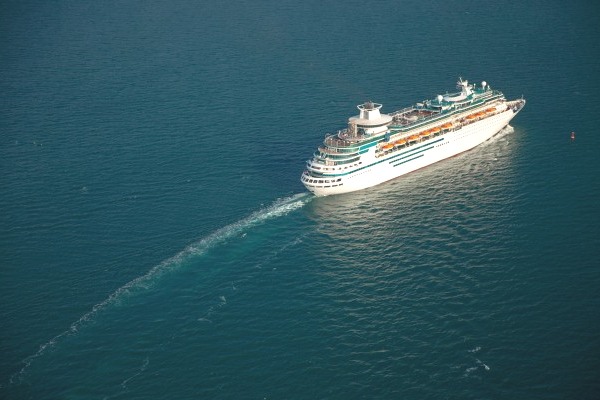 An ocean cruise used to be an opportunity for grown-ups to get away, complete with evening gowns and dinner jackets in the moonlight. But times are changing. Major cruise lines are providing ways for the entire family to enjoy their vacation time together, including adding kid-friendly programming.
Nowadays, 1.5 million children vacationers board the big luxury ships to travel the seas, according to the Cruise Lines International Association (CLIA). These cruise lines still enable parents to balance adult activities with kid-friendly pursuits.
Kid-friendly cruise amenities
A big part of cruise lines' goals to make their voyages a happy experience – at a reasonable price — for vacationers of all ages.
Ocean-traveling children can now enjoy anything from face time with princesses and superheroes to water slides and splash pools to a cooking class with a pastry chef, a scavenger hunt, or a simple game of checkers. For teenagers, there are even angst-free lounges and group dance and pop activities.
And for adults, there are still those sophisticated dress-up nightclubs along with live, sophisticated entertainment for grown-ups, as well as spas that feature all of the usual indulge-yourself-because-you-deserve-it amenities, including massages and saunas.
Getting on board
The cruise is said to start the moment a family boards the cruise ship. To distract your kids during the inevitable gearing-up-for-the–open-sea period, keep a separate carry-on bag with games and other items to keep boys and girls active while you wait.
It doesn't take long to get into the swing of things. A family might start off with some joint pool activities. Depending on the cruise line, swimming activities can be a free-for-all dousing or poolside entertainment, featuring rock bands or folk singers, or movies, with audience members floating on inflatable seats, Kids quickly get acclimated to the wide range of special activities.
Ocean cruises generally involve ports of call, where youngsters will find a variety of kid-friendly activities designed to rev up the party atmosphere even higher. These can include a Ziplining excursion through a rain forest or snorkeling day trips
Cruise lines usually offer separate programs for teens and pre-teens, with teens getting the more challenging physical activities, under the careful supervision of expert team leaders and life guards.
Kid-friendliness on a budget
Just as cruise packages vary widely, so do the charges. At the high end, one seven-day cruise from Florida during the last spring break could cost $8,230 for a family of four. But budget cruises can dip as low as $699 per person for seven days. Keep on eye out for bargain deals, usually during off-season months, when charges can dip even lower.
Ultimately, it all comes down to what you want to pay, see and do to spend time with — and without — your children. Even the most budget-minded package can offer an experience to be remembered for the rest of your life.
Protect you and your kids' experience with cruise insurance. Learn more about Nationwide's comprehensive cruise policies.