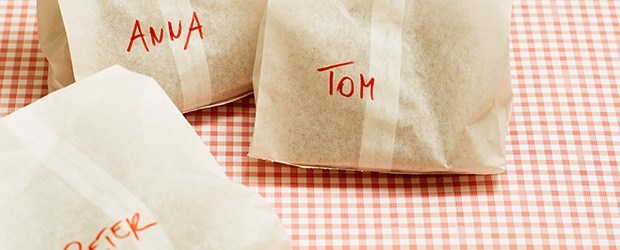 Pack delicious & nutritious meals fit for grown-up palates
What's your lunch break style? Pricey take-out spreads from the trendiest restaurants in town? Microwaved frozen meals in plastic trays? The same PB&J that your kid brought to school? It's easy to fall into a pattern of expensive delivery, defrosted chow or monotonous sandwiches for lunch at work. Avoid these daily doldrums by creating delicious homemade lunches.
There are plenty of benefits to the humble brown bag. Homemade meals are generally more nutritious than take-out, and you can control portions. And perhaps their most appetizing appeal: savings.
Here are some ideas to make your lunchbox contents the envy of the table.
Double your dinner
The easiest way to eat a great meal at work is to cook enough for leftovers when you prepare dinner the night before. Casserole, meatloaf, stir-fry, stew and soup tend to be inexpensive meals that pack especially well. Purchase some reusable, individually-sized storage containers, and get into the habit of doubling your recipes.
Try meatless Mondays
Skip the chicken or beef, and try vegetarian favorites like hummus wraps or fresh veggie bento boxes. Another great go-to is rice and beans. This affordable dish can taste different every day, depending on the spices and sauces – so get creative with your combinations. And remember, although $6 for a 2.5-ounce Indian spice mix might seem steep, it takes just a pinch of seasoning to make a meal more exotic.
Grocery shop the perimeter
Any nutritionist will tell you that the best way to shop the supermarket is along the outer walls, where they keep the good stuff – like dairy, meat, seafood, fresh fruits and vegetables. Frozen protein can be purchased in bulk to save money, but produce and dairy should be bought fresh each week. Here's a quick tip for packing hearty salads: layer any meats, cheeses and vegetables on the bottom of the container, and then fill the rest with leafy greens. This prevents the lettuce from getting soggy. Once lunchtime comes, add dressing and shake it up.
Keep it cool – or warm
If your workplace has a refrigerator and microwave, the culinary world is your oyster. If your office lacks these amenities, though, it's worthwhile to invest in a few key items so that you're not limited to room-temperature sandwiches. Buy an insulated lunch bag (and freeze packs) for crisp salads or meals with meat or dairy. Invest in a heavy thermos for soups and stews that will stay warm all day.
Want to cut costs on your lunch hour? Schedule an On Your Side® Review to find out how you can save money on your insurance policies.